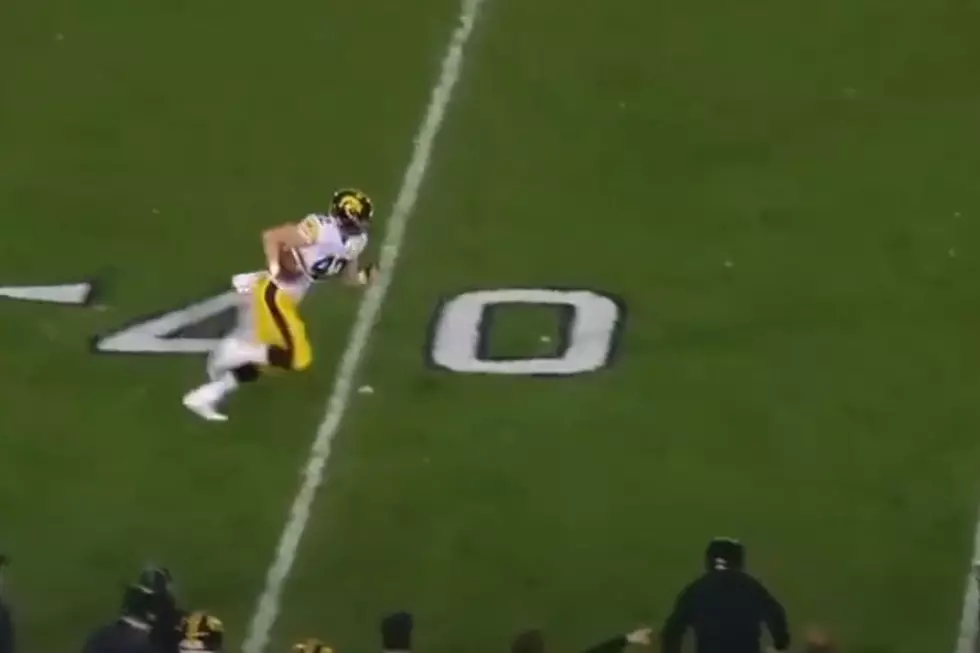 Cedar Rapids Native Misses Chance To Play for the Minnesota Vikings
YouTube via ATG MVP Sports Highlights
Shaun Beyer is a Cedar Rapids native and former Tight End for the Iowa Hawkeyes. He was a red shirt Freshman back in the year 2016 and you can tell he spent that year in the weight room. It was the following summer of the 2016 season Shaun moved from his original position at Wide Receiver to Tight end for the Hawkeyes.
After seeing no playing time in 2016, Shaun did see the field in 2017 as he spent some time on special teams according to Hawkeye Sports. In the 2018 season, Shaun started to see a lot more time on the field however he did suffer an injury in practice that cut his season a little short, as he missed the final 4 games of the season.
In 2019 Shaun did play in every game and started 8 games. This would be considered his breakout season as he ended his season with 7 receptions and 117 yards. His first career catch came against Miami as he had 3 receptions for 30 yards, according to Hawkeye Sports.
In his senior in 2020, he had at least one reception in 7 games and ended the year with 11 catches for 158 yards. One of the most impressive stats coming from Shaun was he was an Academic All-Big Ten honor every year he attended college. Something that may not show up on the stat sheet was Shaun's dedication to the classroom.
Shaun was originally signed by the Denver Broncos in 2021 as an undrafted free agent but sadly was not able to make the 53-man roster. He was however signed to their practice squad but did not appear in an NFL game in the 2021 season, according to the Vikings website.
He was then signed by the Vikings last July and reported for the 2022 Vikings training camp. Last Tuesday (August 23) the Vikings had to cut down their roster from 84 players to 80 and sadly, the Cedar Rapids native was released by the team.
It's not over for this Iowa native as teams are still looking to add and subtract players or sign them onto their own practice teams. Don't count Shuan out just yet from making an NFL team in the 2022-2023 season.
Iowa Born Sports Stars
What do each of these stellar athletes have in common? They all hail from the Hawkeye State.
Best Sports Bars in Eastern Iowa
Here are the best sports bars in all of Eastern Iowa