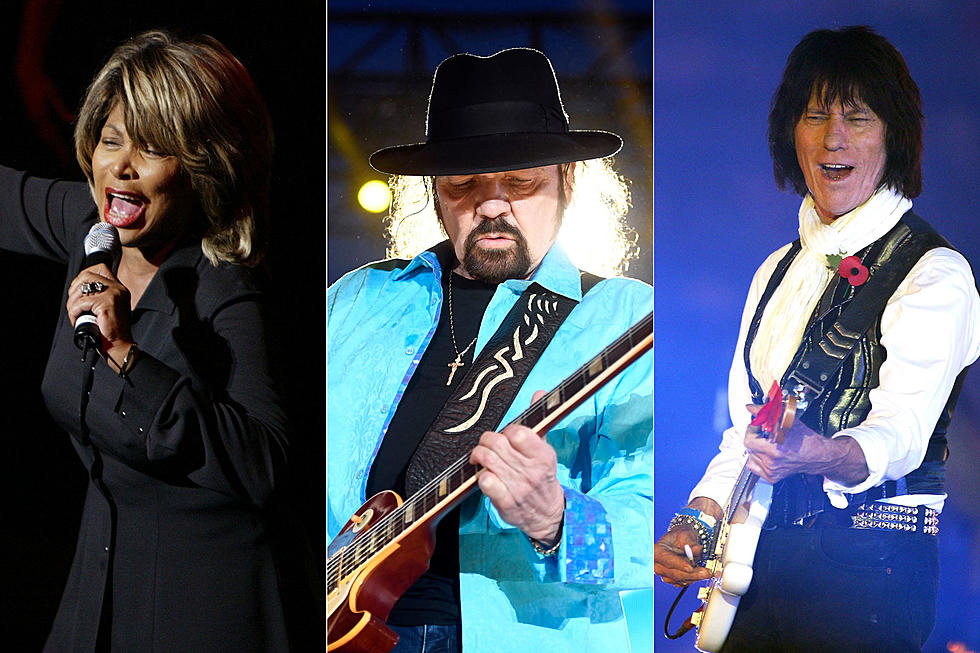 Rockers We've Lost in 2023
Mark Mainz / Frazer Harrison / Charlie Crowhurst, Getty Images
It feels like we only just started 2023, but already we've seen some crushing deaths in the rock and metal community. Some of these legends left us too soon, for others it seemed to be their time. All made their mark and will be missed.
Guitarist Jeff Beck was gone just 10 days into the new year at the age of 78, a victim of a sudden onset of bacterial meningitis. A member of early groundbreaking rock act The Yardbirds, Beck continued to push the boundaries of rock guitar throughout his long and prolific career. He put out 14 albums, won 8 Grammy Awards, and was a favorite collaborator of many high profile rockers, including Ozzy Osbourne and Jon Bon Jovi.
Lisa Marie Presley, daughter of the one and only Elvis Presley, died a couple days after Beck. Rushed to the hospital after a cardiac event, doctors were unable to save her. Presley was publicly mourned by many, including Smashing Pumpkins frontman Billy Corgan who said, "There is heartbreak and then there is sorrow. This would be sorrow and on more levels than I can count." Axl Rose played "November Rain" and gave an emotional speech at Presley's memorial. You can see them both here. Lisa Marie, gone too soon at 54.
Musical and cultural icon David Crosby passed at 81 on Jan. 19. He, along with Crosby, Stills & Nash and sometimes Young, helped write the musical story of the '60s and '70s. His songwriting and harmonies were woven into the soundtrack for a generation.
As the year went on, we saw the deaths of such legends as Tina Turner, Lynyrd Skynyrd's Gary Rossington and singer/songwriter Gordon Lightfoot.
Read on to find out some of the other significant deaths in the rock and metal world that have taken place since 2022. And may your favorite rockers continue to live long and prosper.
Rockers We've Lost in 2023
Rock and metal musicians and icons who died in 2023.
66 Most Important Moments in Metal History