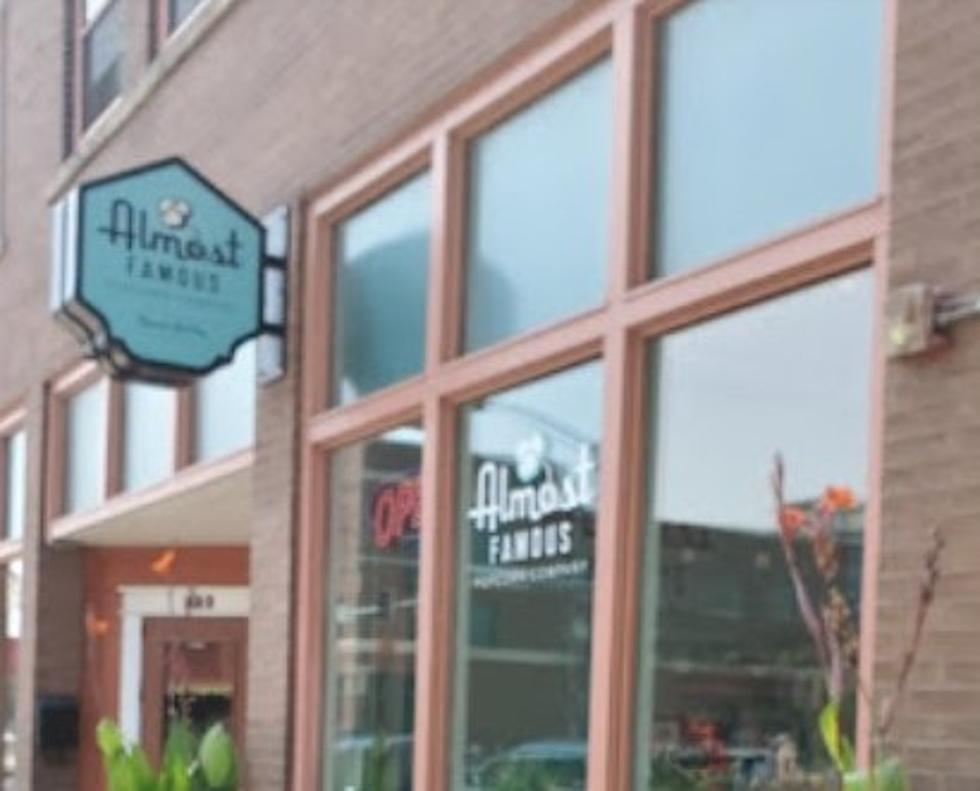 Iowa Snackers Popping Over News of Two Tasty Companies Uniting
Google Maps
Full disclosure. I was born in Sac City, Iowa back in 19__, but left with my family for Cedar Rapids before the western Iowa town found its (next) claim to fame with the Guinness World Record-setting "World's Largest Popcorn Ball".
Sac City now has a population of about 2,000 people and still maintains a ton of charm. No doubt, one of its biggest businesses is and has always been the Noble Popcorn Farms.
The company just got a serious "pop" with some City of Five Seasons flavor and horsepower behind it as Cedar Rapids' Almost Famous Popcorn, based in the NewBo District has purchased Noble, according to KCRG.
Like Almost Famous, Noble is a family-owned business. It grew from the production and sale of raw popcorn kernels (the stuff wasn't always made in the microwave, kids) to also offer ready-made, ready-to-eat gourmet popcorn products, much like Almost Famous which also sells ice cream and other treats.
The new CEO and co-owner of Almost Famous Popcorn said of the merger,
this acquisition will allow us to scale and will increase our ability to share delicious, gourmet popcorn across the state of Iowa. The acquisition demonstrates our commitment to expanding our product offerings to best meet the needs of our consumers. As a proud Iowan, I am excited for the job creation and economic impact that this next phase of expansion will bring
So, although a part of me laments my childhood small-town popcorn company becoming part of a bigger entity, it sounds like a good transaction for both companies, and for everyone in Iowa. Who knows, maybe that giant popcorn ball can be brought to Cedar Rapids for an appearance or two at the Cedar Rapids Downtown Farmers Market, Freedom Festival, etc.?
Noble Popcorn Farms is also known by its business name of Cedar Creek Popcorn and also operates in Des Moines. You can learn more about them here. You can also check out the Cedar Rapids favorite Almost Famous Popcorn, which according to Corridor Business Journal offers 50 varieties of popcorn plus craft sodas and ice cream at both the NewBo location and their "Chocolate Shoppe" in Madison, Wisconsin.
This is the COOLEST Airbnb in Iowa
You have to see it to believe it's actually IN the state of Iowa!
Weird Things You'll See in Iowa