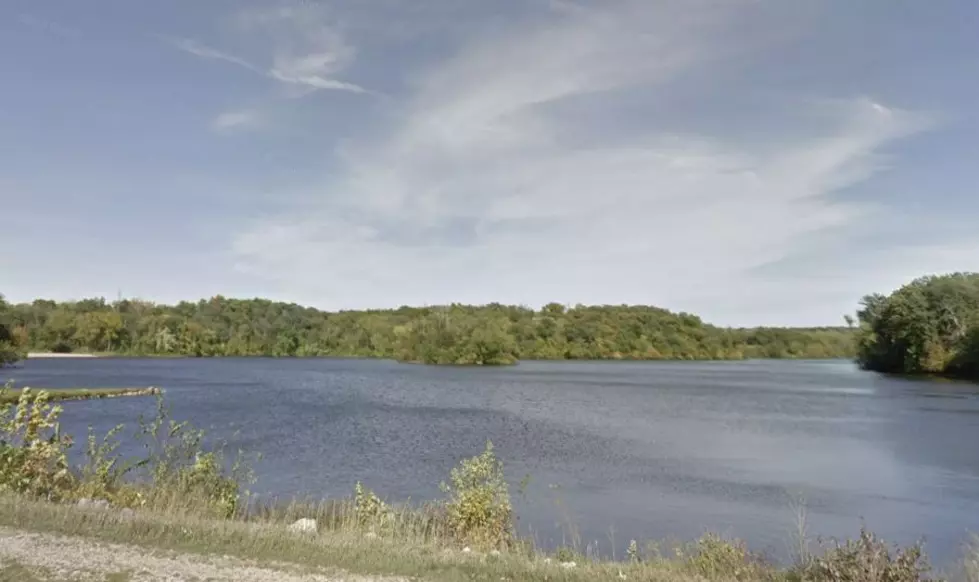 Iowa Beach That Had Brain-Eating Amoeba REOPENS?
Google Maps
Earlier this month, there were reports that the Lake of Three Fires in Taylor County, Iowa may have had a brain-eating amoeba (otherwise known as Naegleria fowleri) that infected a Missouri resident who was visiting.
It was later confirmed that the amoeba was found at the lake, and the person infected has now died.
It's been three weeks since the initial report. The lake just reopened.
You'd think that meant that local officials or someone from the DNR discovered that the amoeba infestation had died off or the lake was treated with some sort of chemical, right?
Nope.
As shared by KCRG, the beach "reopened Thursday with a sign warning people that the brain-eating amoeba was found there, so they should swim at their own risk."*
I'm sorry, WHAT?
For those unaware, the Center for Disease Control (CDC) website says that the fatality rate for those infected by the amoeba is 97 percent. That doesn't sound like a fun day at the lake with the family is worth it.
KCRG elaborates,
"The Iowa Department of Human Services spent weeks testing the lake, and announced the presence of the amoeba on Wednesday and that they planned to open the next day.
No matter how rare, I'm not going within a ten-mile radius of that freaking lake.
I've told the people around me that I like to take risks. When I say that I mean sky-diving, cliff-jumping, going after a dream career -- not swimming in water that could infect and kill me. Frick that noise. Frick it.
The CDC continues, describing exactly what the infection causes: "disease primary amebic meningoencephalitis (PAM), a brain infection that leads to the destruction of brain tissue. In its early stages, symptoms of PAM may be similar to symptoms of bacterial meningitis."
Symptoms after contracting the amoeba (and therefore PAM) are the following, according to the CDC:
headache
fever
nausea
vomiting
Later symptoms can include
stiff neck
confusion
lack of attention to people and surroundings
loss of balance
seizures
hallucinations.
The amoeba often finds its entrance into its hosts by way of the nose, so if you're going to take the risk and swim, you better plug your nostrils up with something.
*Italics and bold used for emphasis, not in original story shared by KCRG
Stay in this 'Boatel' AirBnB For a One-of-a-Kind Iowa Getaway
Staying in an AirBnB on land? We can't imagine. Reserve this houseboat in a land-locked state for a unique, story-worthy, stay.
Summer Farms Sales in Eastern Iowa
Take a glimpse at what land is on the market in Eastern Iowa this summer.