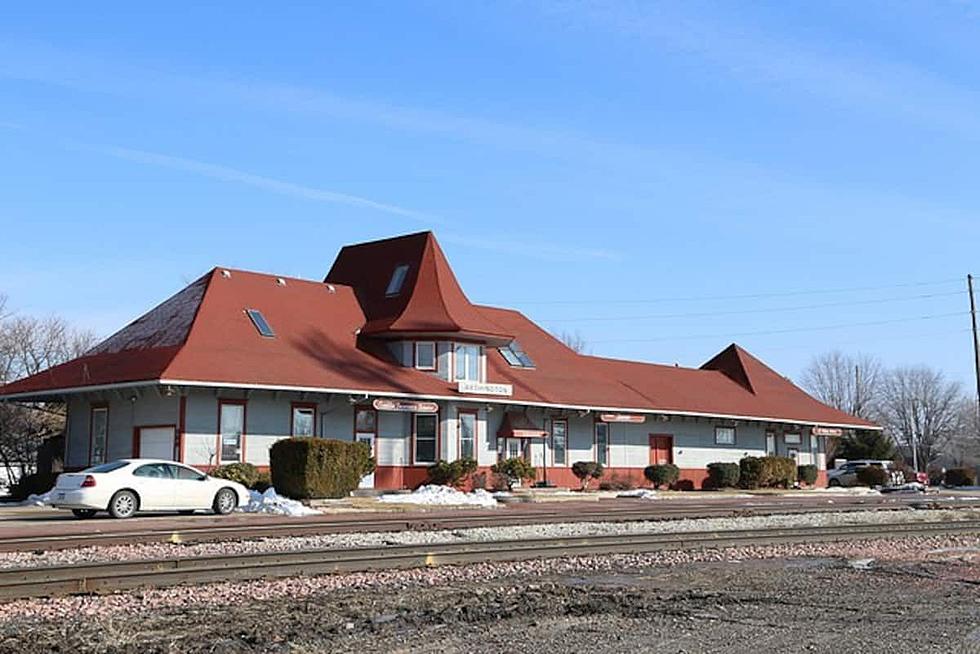 Iowa Airbnb is an Old Train Depot (With Active Train Track!) [GALLERY]
Airbnb
Here's a twist on the typical Airbnb experience. Most people rent these spots as getaways from the hustle, bustle and noise for a quiet vacation. Washington, Iowa is home to a rental that is an old train depot, but not only that, it also sits next to an ACTIVE train track!
"Superhost," Tom & Connie tell you all about it in the Airbnb listing.
All Aboard is a themed suite set in a historic turn of the century railroad depot. Located next to active freight tracks. The suite decor is industrial and metallic but very comfy in nature. The All ABOARD contains a kitchenette - It is within walking distance from the historic town square, Central Park, local grocery, coffee shop, restaurants and shops. The rail/bike trail are right out the door.
A super fun touch is a cardboard cutout at the entry of an old newspaper delivery boy happily greeting you (sorry, you're on your own if you want the actual paper). There is no smoking allowed indoors and it is pet-friendly BUT includes an extra $20 guest fee per furbaby.
Further proof that this is an authentic train depot, there is even a caboose on the premises. The shaded back area, which isn't pictured in the description, is said to be equipped with lawn chairs, and is a registered Pokemon site! Also, the upper floor is a separate space you can rent called the Hobo Hotel. See both in the photos below.
All Aboard! Train Depot Airbnb in Washington, Iowa
In keeping with the train theme, head to Decorah for a stay in what used to be an authentic train caboose.
You Can Stay the Night in a Train Caboose Here in Iowa
An adorable Airbnb in Decorah, Iowa welcomes guests to stay the night inside of a remodeled train caboose!
Feel like a kid again in another way, head west into Nebraska for a stay at this grown-up treehouse.
This Adult Treehouse is the Perfect Road Trip Getaway [GALLERY]
How about reliving a bit of childhood nostalgia by spending a few days/nights in an (adult) treehouse?