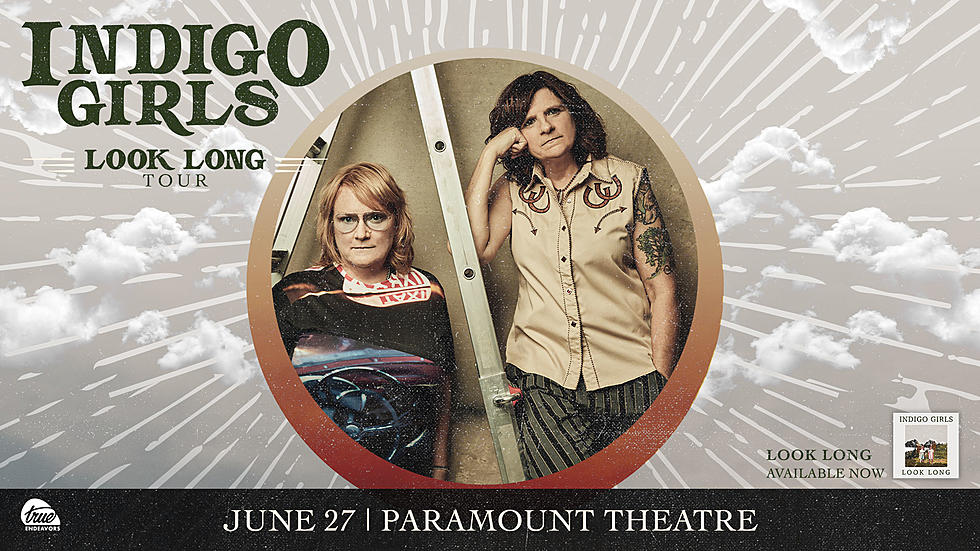 Indigo Girls Coming to the Paramount and Hoyt Sherman Place
Paramount Theater
Folk-rock duo, Indigo Girls, are coming back to Iowa and touring the new album, "Look Long"! Two dates are set, May 24th in Des Moines at Hoyt Sherman Place and back again to the Paramount Theater in Cedar Rapids on June 27th!
Amy Ray and Emily Saliers have been friends since elementary school in Georgia and began singing and songwriting together in middle school. In college, they began calling themselves Indigo Girls and started performing on and off-campus.
In 1987, they self-produced and released their first album, Strange Fire, and with that, they secured a major record label contract. In 1988, with the success of female singer/songwriters like Tracy Chapman and Suzanne Vega, Epic Records jumped at the chance to add Amy and Emily to their rosters of artists.
1988 was a big year for Indigo Girls. Their first major-label release, self-titled, Indigo Girls, had their first big hit, "Closer to Fine" which made its way onto the popular music chart (#52), the modern rock chart (#26), and the album-oriented rock chart (#48). They were even nominated for a grammy for Best New Artist.
The year I graduated high school, in 1991, Indigo Girls released their second album, Nomads Indians Saints, scored another hit, a No. 12 modern rock music track, "Hammer and Nail". A year later, "Galileo" was their first top 10 modern rock music track, from their third studio album, Rites of Passage.
In 1994, the girls recorded what would become their second platinum album, Swamp Ophelia, which climbed, steadily up the 200 Album chart to peak at #9 in 1996.
Indigo Girls have been touring nearly every year since the late 80s, as well as having side projects like creating their own record label, IG Records, becoming an author (Saliers wrote a book with her father, A Song to Sing, a Life to Live: Reflections on Music as Spiritual Practice),  Amy started her own label, Daemon Records, and also released six solo albums and Emily was a founding co-owner of Watershed Restaurant (she sold her ownership in 2018) and has also released solo material.
This will be a show, not to miss, as Amy and Emily play the hits, their favorites, solo songs and are always fun to see live.
Tickets for either show will go on sale May 25th at 10a. The Paramount show tickets are sold through CR Events Live. The Hoyt Sherman show tickets are sold through Hoyt Sherman Place.
Cedar Rapids Pay-It-Forward Cafe with All Fresh and Local Food
A local cafe offers incredible meals for everyone, but also helps feed those who may not be able to afford it.
Artist Who Created Van Halen's '1984' Album Cover Lives in Iowa
Margo Nahas has designed nearly two dozen album covers over the course of her artistic career, including Van Halen's iconic "1984" painting. AND…She lives in Iowa.