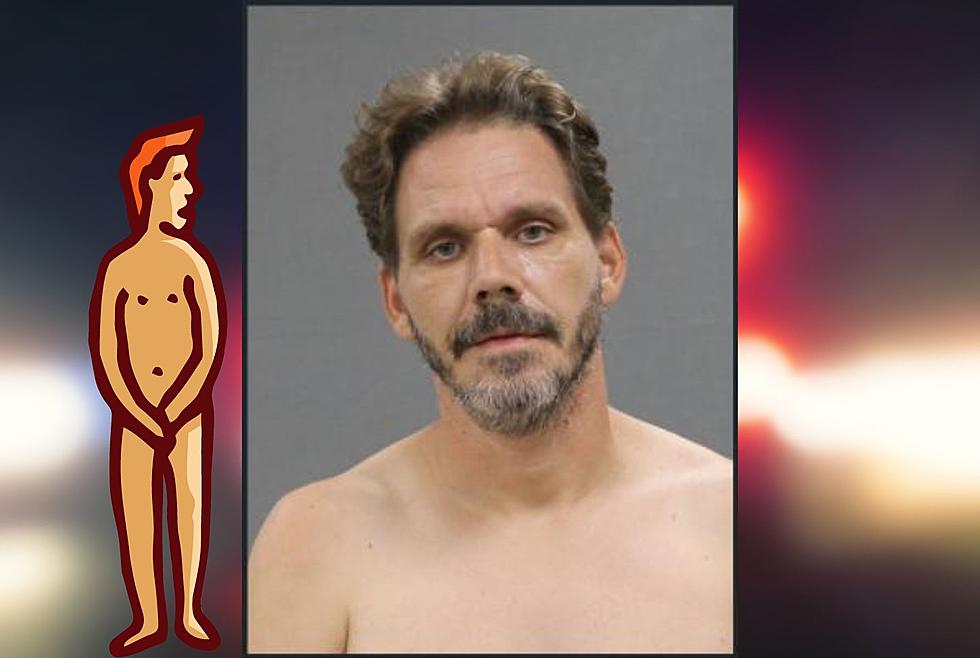 Indiana Man Arrested Waving At Passing Cars While Fully Nude
Wayne Co. Jail
CENTERVILLE, Ind. — A 42-year-old man in Centerville, Indiana had an unexpected encounter with law enforcement after telling police that he was spreading love as a result of a spiritual awakening.
He stood in his doorway and waved at cars passing by on U.S. 40, however, the man was fully naked and masturbating, which ultimately resulted in his arrest.
Elijah Barker, 42, was arrested on Saturday and charged with possession of methamphetamine, a Level 6 felony, and indecent exposure, a Class C misdemeanor.
What The Court Documents Reveal
Court documents reveal that Centerville police received a call regarding a man exposing himself in an apartment complex located near the Centerville Bottle Shop at the crossroads of U.S. 40 and McMinn Road. The complex resembles an old motel with visible windows and doors facing the highway.
Responding To The Call
Officers discovered Barker's apartment with the front door wide open, exposing the interior of the apartment, including a nude Barker. The officers encountered Barker standing at his doorway, asking if he should dress himself before conversing with them, as all curtains were open for full view.
"I advised I would prefer that he did," an officer reportedly responded.
Speaking With Police
After putting on a pair of shorts, Barker was questioned by officers about his level of nudity. He responded by pointing behind one of the officers and shouting, "Jeep, Jeep." Barker explained that he said this every time a Jeep passed by.
The officer noticed that there were no Jeeps on the highway.
As stated in court documents, officers then informed Barker that they had received reports of him standing in his doorway and masturbating. When asked if the allegations were true, Barker admitted to them.
Why Was He Standing In The Doorway Naked?
When asked why he behaved that way, Barker reportedly replied that he believed it was acceptable conduct.
Officers reported believing that Barker was on some type of narcotic and asked the man if he had a drug problem. Barker allegedly admitted to using meth but claimed he had stopped taking the drug once he was put on an unnamed prescription.
Police later found meth in his wallet, however.
While handcuffed, Barker told police about how he had a "spiritual awakening" and that he wanted to "spread some love" to the people who drive by every day by waving to them.
The apartment landlord told police he had recently filed to evict Barker due to neighbors complaining about the man exposing himself. A witness also recounted walking past the apartment and spotting Barker masturbating in the nude due to the front door being wide open.
LOOK: Do you know these 50 famous acronyms?
This list from
Stacker
features a collection of the most common acronyms and their meanings. Popular abbreviations include establishments like ACLU, YMCA, ad the AARP.