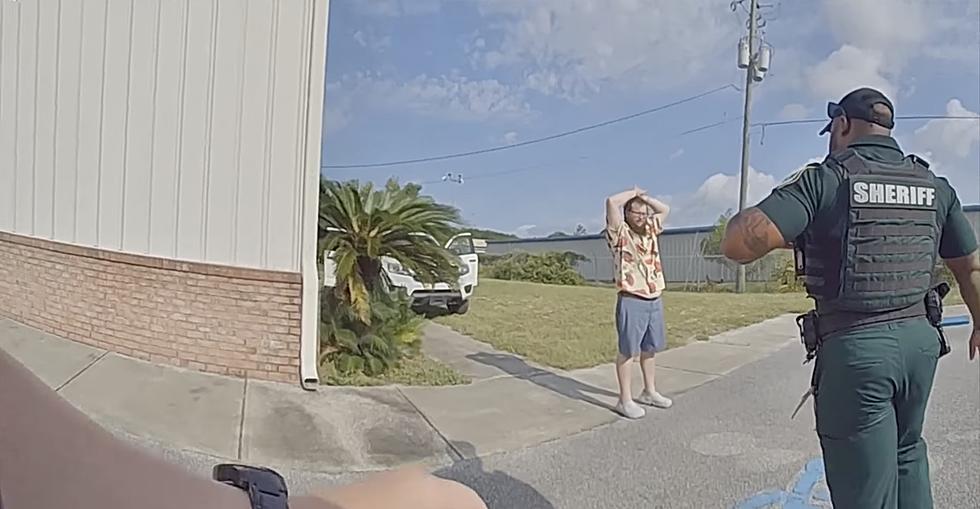 Georgia Man Breaks Into Florida Church, Baptizes Self, Steals Money
BCSO
Sometimes, you just feel like you need to go to church, but it's not always easy to wait until Sunday. One guy from Florida apparently decided he wasn't able to wait that long.
A Georgia man who broke into a Panama City Beach church had an encounter with the baptismal, but not the typical kind.
Police say Derek Porter used a cinderblock to smash out a window at Emerald Beach Church of God that sits on Alf Coleman Road and get inside the building on Friday morning. A woman working in the church heard the sound and fled.
"While inside, Porter caused approximately $8,000 worth of damage to the church. Porter then loaded several electronics including a television and a computer into his truck along with the church's money bag," deputies wrote.
Deputies and officers with the Panama City Beach Police Department arrived shortly to the church and apprehended the suspect, Porter. When searching his person, officers discovered meth and some other drug paraphernalia on him.
"Porter stated he could not remember what happened during various moments inside the church. He did remember however baptizing himself in the church's baptistry pool," deputies wrote. "Porter claims 'something' was holding his head down under the water while in the pool."
Porter wasn't the only one to use the baptismal Friday morning. Body camera footage released by the sheriff's department showed deputies clearing the church after their apprehension of Porter. Inside, one of the BCSO K9 officers "decides to beat the heat and cool off in the baptismal," deputies wrote.
Porter, who was already out on bond for burglary in Georgia, is now charged with burglary of an occupied structure, criminal mischief, possession of meth, and possession of drug paraphernalia.
Read more at WFLA
Quiz: Do you know your state insect?
Stacker has used a variety of sources to compile a list of the official state insect(s) of each U.S. state, as well as their unique characteristics. Read on to see if you can guess which insect(s) represent your state.