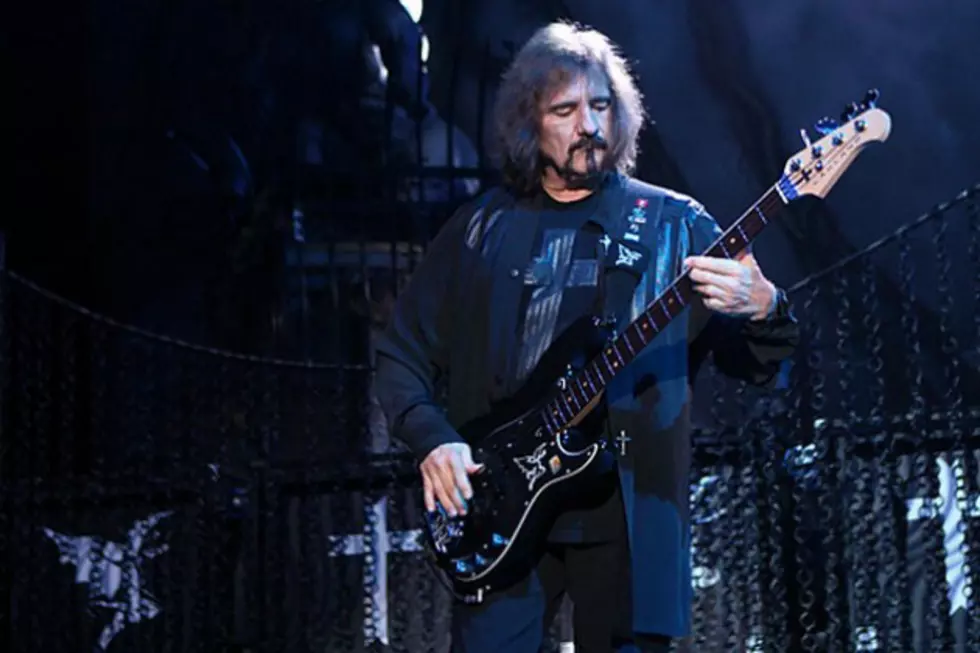 Geezer Butler: Black Sabbath Considered Writing Blues Album as Successor to '13'
Mary Ouellette, SheWillShootYou.com
Will Black Sabbath ever record another studio album? The question has been asked numerous times since the band released the chart-topping 13 in 2013 and now Geezer Butler has revealed that Sabbath toyed with writing a blues album in the wake of their comeback record with Ozzy Osbourne.
"The follow-up to 13 was going to be a blues album, but the tour got in the way," Butler told Music Radar. "It would take something like two or three years to do it properly and we thought we might not all be here by that time, so it would be better to do this final tour first and then maybe we'll do a blues record later," he added, likely referring to Tony Iommi's battle with lymphoma.
Going into more detail about Sabbath returning to their earliest roots, Butler commented, "You'd have to make [the album] varied instead of doing 10 tracks of the same old 12-bar blues though." Reflecting on jamming onstage, the bassist elaborated, "But even back in the Heaven and Hell tour days, Tony would go up into his lead and we would just jam around blues riffs for eight or nine minutes. And every night was different. So that is a thought."
The members of Sabbath have waffled on the possibility of recording a successor to 13, seemingly uncertain themselves if they want to hit the studio again. While they are officially done touring, Tony Iommi has stated he's open to performing one-off concerts.
Where Does Geezer Butler Rank Among the Top 66 Hard Rock + Metal Bassists of All Time?
You Think You Know Black Sabbath?