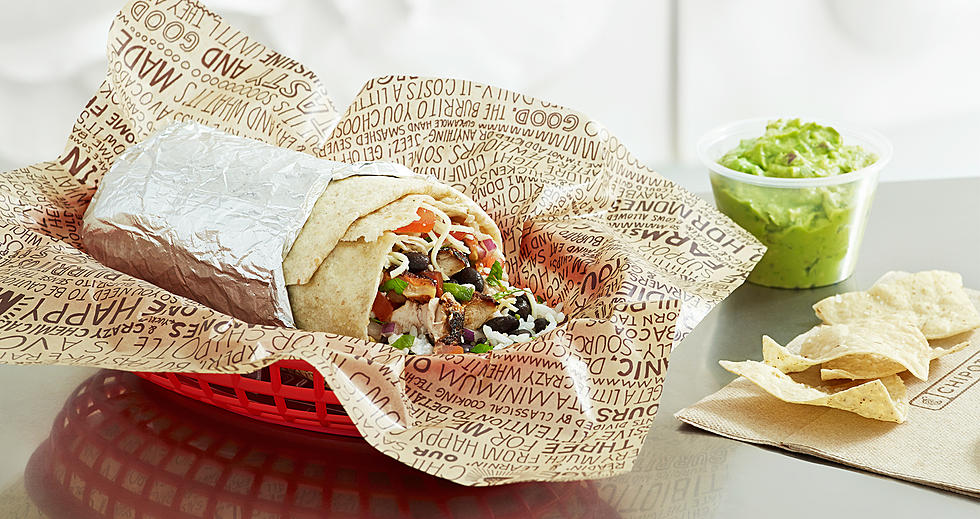 Free Burritos and Bitcoin from Chipotle Tomorrow
Chipotle
It makes sense when you hear that Chipotle is giving away free burritos, but when a Mexican restaurant announces they're giving away Bitcoin, I'm a little lost.
While I don't fully understand how Bitcoin works, it seems like a decent investment, being 1 Bitcoin is equal to almost $60,000, on a fairly steady climb in the market.
To win, Chipotle just asks that you go to BurritosOrBitcoin.com and try to guess a six-digit code. Each player in the contest gets 10 tries to guess the code.
You'll have a 9 hour window to win your burrito or bit coin. You could even win as much up to $25,000 in Bitcoin or a free burrito.
They break it down simply:
50 fans will win $500 in the cryptocurrency
3 will win $25,000
10,000 fans will win one burrito
Chipotle got the idea from Stefan Thomas, the guy who couldn't remember his password and lost $220 million worth of the cryptocurrency.
"If players are unsuccessful in their ten attempts and endure the same fate as Thomas, they may be surprised and delighted with a special offer from Chipotle," the company said in a press release.
Read more at CNN
READ ON: See the States Where People Live the Longest
Read on to learn the average life expectancy in each state.