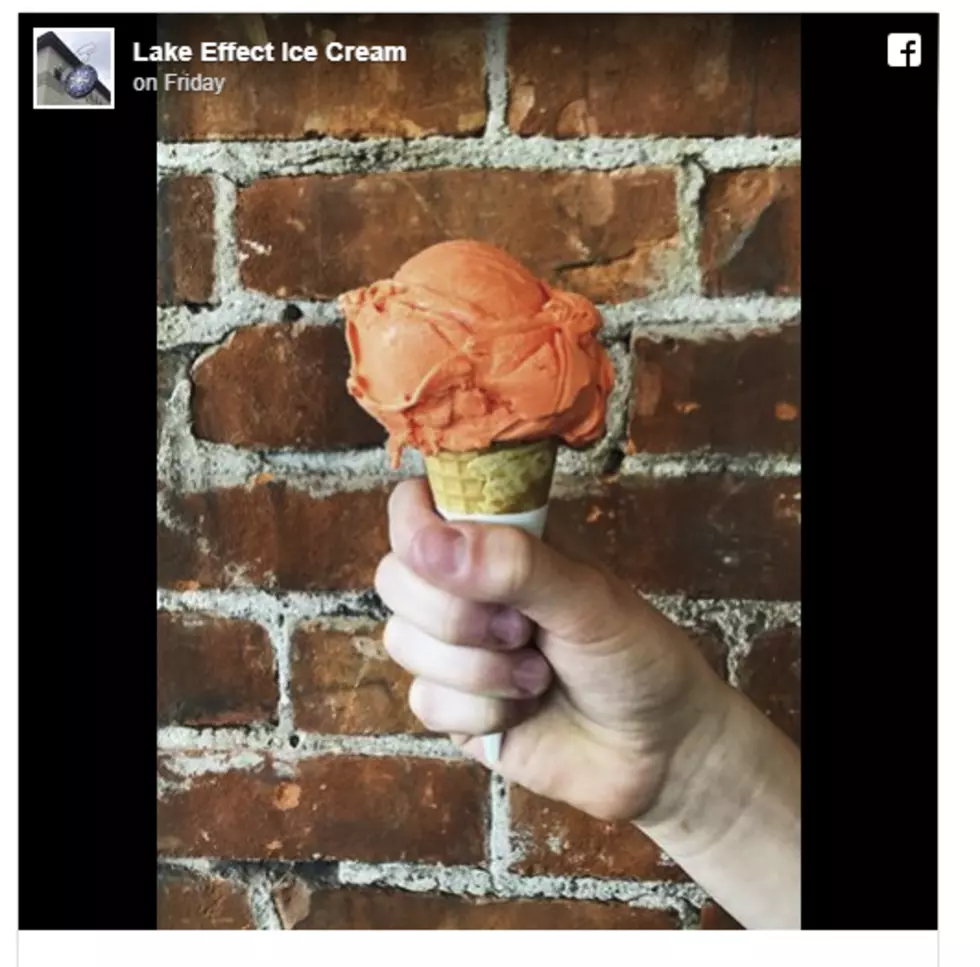 Frank's Red Hot Sauce Flavored Ice Cream!
Credit - Lake Effect Ice Cream
Here's the perfect way to cool down this summer...by heating up with some ice cream! Wait...what?
I LOVE Buffalo wings and spicy foods, and I would try this in a heartbeat!
The Lake Effect Ice Cream shop in Buffalo, New York just launched a new flavor this week...BUFFALO WING. It's made with Frank's RedHot Sauce and, apparently, you can really taste that flavor. According to their Facebook page they're pre-answering the questions that are coming. For instance, "is it hot"? The answer was, "Oh hell yes...it is". The actual name of the new flavor, is "Medium-Extra Creamy" and it really does taste like the famous wing sauce that has been around since the 1920's.
Personally, my family and I have been doing our part to keep Frank's RedHot sauce in business. My nephews love it. Even my daughters love it. In fact, I don't think I've ever found anyone (who enjoys hot sauces) that doesn't like it. But in their ice cream? That might be a different story. But, I would try anything once. The problem is, the ice cream shop that created this is all the way in Buffalo, New York. So, that being said, I challenge any ice cream shop in the Cedar Valley and Northeast Iowa to try their hand at making some Frank's RedHot Sauce ice cream and I will come to your shop to try it! As the saying goes with Frank's RedHot sauce..."I put that on everything'!