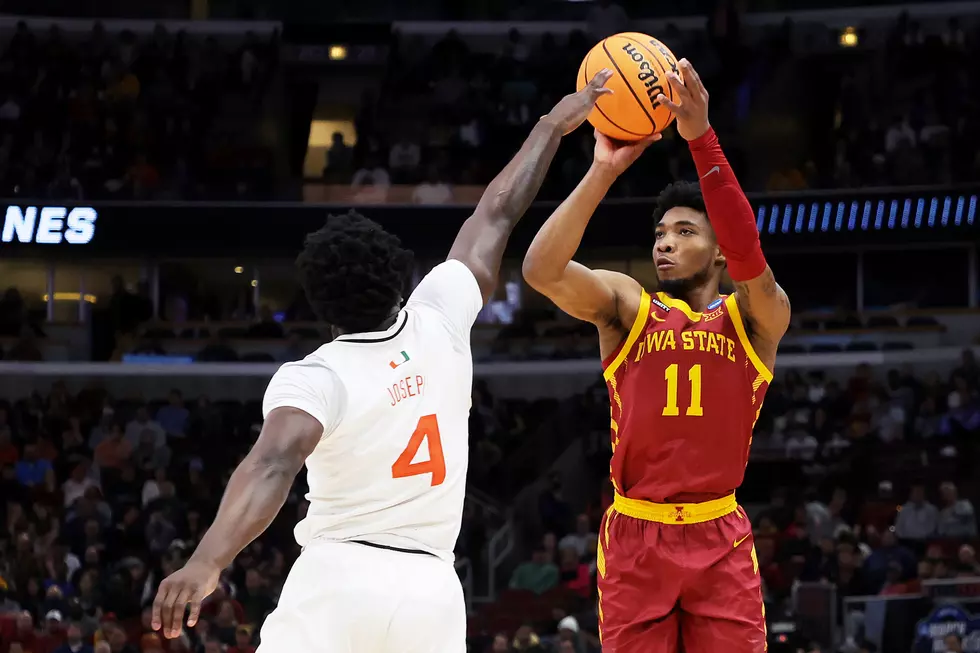 Former Iowa State Stud Tyrese Hunter Picks his Next School
Getty ImagesCycl
In mid-April, Iowa State's March Madness hero and star, freshman point guard Tyrese Hunter announced he'd be entering the transfer portal -- seemingly out of nowhere.
Today, he made his decision as to where he'll play next. The Racine, Wisconsin native will play his remaining collegiate career for the Cyclone's Big 12 rival, the Texas Longhorns.
In his lone year as a Cyclone, Hunter put up solid numbers posting an average of 11 points, 4.9 assists, and 3.5 rebounds. He also broke the single-season program record for assists (172) and steals (71) by a freshman and won the Big 12 Newcomer of the Year and Freshman of the Year.
That, along with the NCAA Tournament success was why it was such a surprise to see the talented young man enter the portal. Hunter was considered to be a hero of the tournament for the Cyclones too, pushing them past LSU in the first round of the tournament. He went 7-11 from three and scored 23 points in that contest.
He also showed basketball fans everywhere that he possesses the clutch gene.
I mean, watch this:
Last season, Texas went 22-12 overall and 10-8 in Big 12 play. They fell to the Purdue Boilermakers in the second round of the NCAA Tournament, 81-71.
The Cyclones beat their conference rival at home 79-70 on January 15 (Hunter scored 13 points and dished out eight assists) and were blown out in Austin on February 5, 63-41 (Hunter scored 10 points and grabbed seven rebounds).
The Longhorns are lucky to have brought in such a talented guard, but it won't be without some competition. The Texas basketball program brings in two talented freshmen in five-star recruit Arterio Morris and four-star Rowen Brumbaugh. They also return their two leading scorers in Timmy Allen (12.1 ppg) and Marcus Carr (11.4 ppg).
Chris Beard is the head man in Texas. He's posted an overall record of 164-72.
Iowa, Iowa State, and UNI Football Players Headed to the NFL
Young men from all three state schools are getting their opportunities to play at the next level, whether they were drafted or picked up as free agents. Here's where they landed!
This Iowa Mansion is More Amazing than a Five-Star Resort
This stunning home will cost you, but it would be like living in a resort!