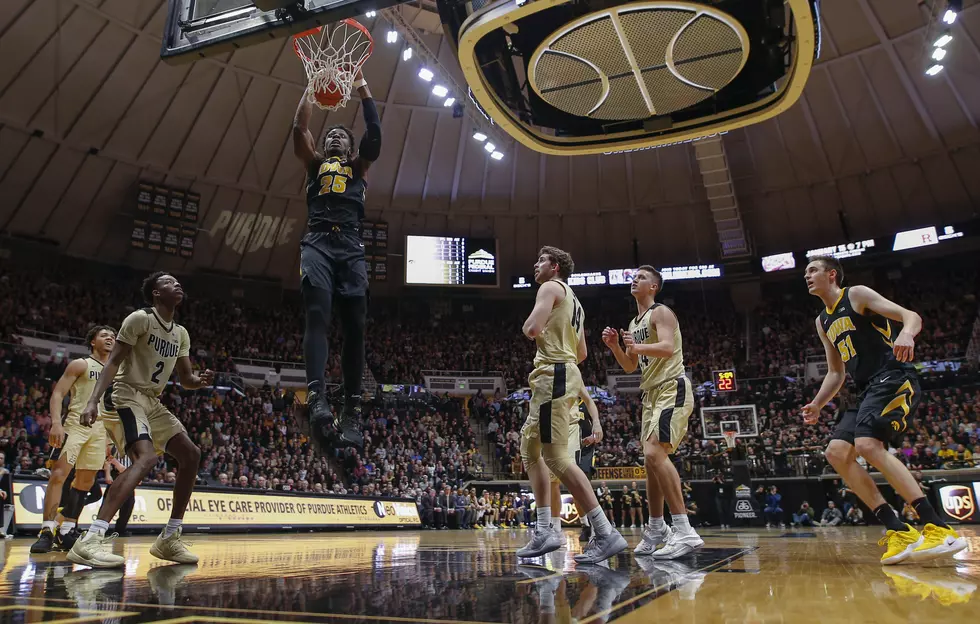 Former Hawkeye Star Acquired by The Iowa Wolves
Getty Images
One of the most dynamic players in Iowa Hawkeye basketball history is coming back to the state to play basketball in our capitol city of Des Moines.
Tyler Cook played for the Hawkeyes from 2016 through 2019, then skipped his senior season for a shot at the NBA. As a Hawkeye fan myself, I can remember Cook bringing me out of my chair many times with his thunderous dunks, plain and simple, the man is a "baller". (scroll down for his college career highlights video) I remembering watching Cook play in a pick-up summer league at the Cedar Valley Sportsplex, and I marveled at how he was a "man among boys". He came to Iowa ranked as a top 100 player out of high school and finished as 1 of 9 Hawkeyes with 1,300 points and 600 rebounds in a career.
Cook went un-drafted in 2019, and has spent some time on the Denver Nuggets and Cleveland Cavaliers rosters. In February of last year, the Oklahoma City Blue announced they had acquired Cook. Now, The Iowa Wolves, the NBA "G" League affiliate of the Minnesota Timberwolves, announced the team has acquired the returning player rights to the 6'8", 255 pound Cook from the Blue. According to a Wolves press release, the 23-year-old signed a training camp contract with the Timberwolves on Dec. 2, 2020 before being waived on Dec. 19, 2020.
Here's top plays from the collegiate career of Iowa's Tyler Cook. Enjoy...and GO HAWKS!
Enter your number to get our free mobile app
KEEP READING: Top 10 Celebrities Born in Waterloo/Cedar Falls