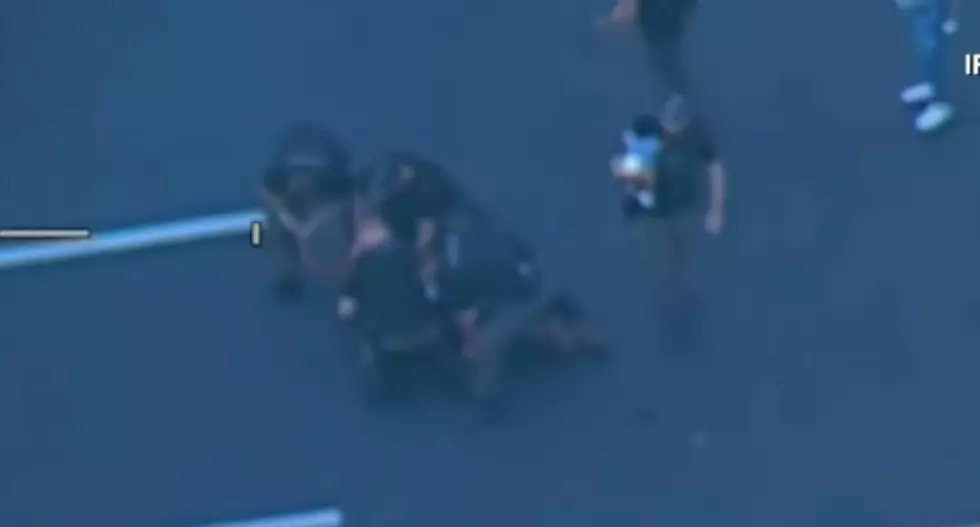 Florida Man Throws Baby at Police After Chase
Indian River County Sheriff's Office
A Florida man is being held in jail without bond after he threw a baby at authorities following a wild police chase in Vero Beach.
Luckily, a deputy caught the boy, who was uninjured, according to the Indian River County Sheriff's Office said in a statement.
John Henry James III was arrested on multiple charges, including battery on an officer and child abuse.
One allegation he also faces is aggravated battery on a pregnant woman has caused his bail to be revoked by the court, according to records.
In the early morning of May 26th, a deputy attempted to stop the suspect for failing to maintain his lane. The suspect sped up instead of stopping, starting off a chase that lasted around 40 minutes with James driving a Nissan SUV that struck an unmarked sheriff's vehicle.
After a short amount of time in the chase, the pursuit got so out of hand that officers called in a helicopter to assist.
Watch the full video released by the Indian River County Sheriff's Office:
Eventually, James stopped in an apartment complex and tried to run away, according to the agency. Deputies followed him on foot, which was when he turned and threw the two-month-old baby.
Afer on deputy caught the baby before it was injured, other deputies took James down to the ground.
"He kicked and bit at deputies and struggled when being loaded into the back of a deputy's cruiser," the sheriff's office said.
The suspect was taken to the hospital after complaining of complications of his asthma, but he was released into custody on June 1st, according to officials.
Read more at NBC News
LOOK: The most popular biblical baby names