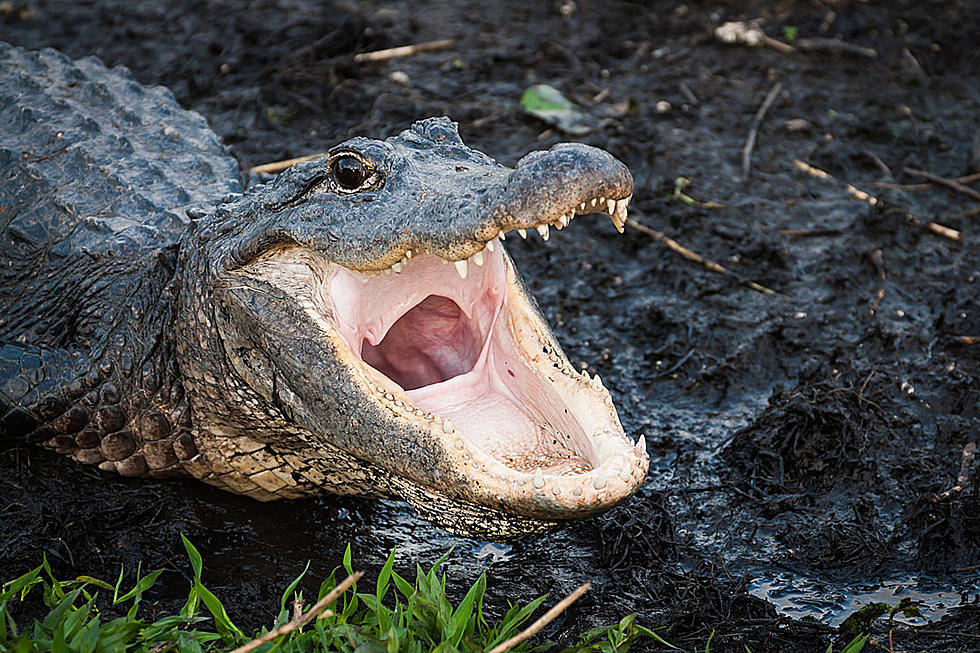 Florida Disc Golfer Killed in Suspected Alligator Attack
iStock
A 47-year-old man looking for his disc at a park in Pinellas County has died after what authorities believe was an alligator bite.
Emergency crews say they responded to calls of a body at John S. Taylor Park in Largo at 1100 8th Ave.
Detectives with the Largo Police Department investigating the incident believe that the man entered the water in Taylor Lake looking for a plastic disc. The Florida Fish and Wildlife Conservation Commission confirmed that the 47-year-old victim was in the water when he was bitten by a gator, and police say he died from his injuries on the scene.
Gator trappers were called to the area shortly after. Authorities are asking the community to keep away from the area and be aware of their surroundings. There are posted signs on the lake, instructing people not to wade or swim in the water.
Just before 5pm yesterday, a nuisance alligator that was hired by authorities was able to trap and remove an alligator, but they haven't determined if it's the alligator that was involved with the attack.
Florida Fish and Wildlife Conservation Commission spokesperson Forest Rothchild said authorities are working to identify if the alligator was connected to the attack.
"Our sincere condolences go out to the family and friends of the deceased," Rothchild added.
This isn't the first time Taylor Lake has had a gator attack on a disc golfer. In June of 2020, a man was bitten by a gator, right in the face. He survived to tell the tale.
Both incidents have happened in alligator mating season, a time when the gators are both more active and territorial.
Read more at WTSP
Inappropriate And Funny Bumper Stickers in the Quad Cities
Yes, these car stickers have actually been spotted in the Quad Cities.