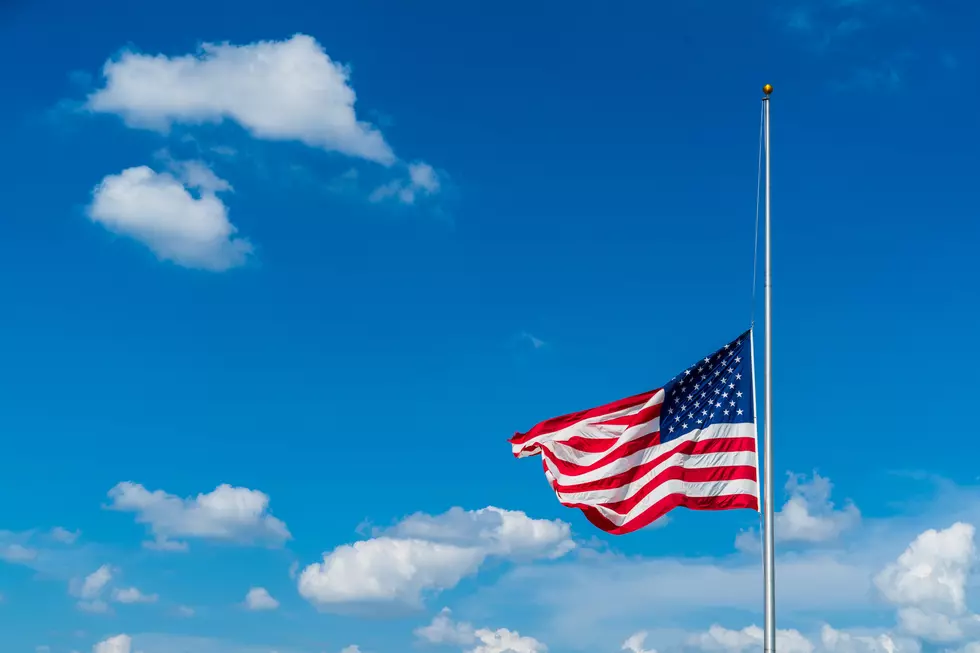 Flags Across Iowa Flying At Half-Staff To Honor Fallen Sailors
Courtesy: RoschetzkyI - ThinkStock
Flags across Iowa are flying at half-staff today to honor two sailors who have returned their home state, nearly 80 years after they were killed in the Japanese attack on Pearl Harbor during World War II.
Gov. Kim Reynolds ordered flags to be lowered until sunset in honor of U.S. Navy Firemen Leo Keninger of Ackley and William Tucker of Bedford. Both were serving on the USS Oklahoma when the ship capsized after being hit by multiple torpedoes on Dec. 7, 1941. Navy personnel recovered remains of the deceased crew members, many of which were identified several years later.
Keninger grew up on the family farm near Ackley and was 20-years-old when he lost his life serving his country. He was laid to rest Saturday in his hometown.
Tucker was 19-years-old when he died. He's being laid to rest today in his southwest Iowa hometown.
Flags will be at half-staff on the State Capitol Building and on flag displays in the Capitol Complex. Flags will also be half-staff on all public buildings, grounds and facilities throughout the state.
Individuals, businesses, schools, municipalities, counties and other government subdivisions are encouraged to fly the flags at half-staff for the same length of time.
Want to keep up to date with the latest in local and music news? Download our app! It's completely free and not only will you be the first to know about breaking news, but we'll also keep you updated on concerts and other events coming to the area. You'll also have exclusive opportunities to win tickets. What are you waiting for? Get the free app today.
CHECK THEM OUT: States With the Best and Worst Commutes
Small Town Iowa: Matchstick Marvels Museum in Gladbrook
Don't miss out on what people from all around the world have come to see. The museum is located at 319 2nd Street in Gladbrook. Open Thursday, Friday, Saturday & Sunday from 1:00pm to 5:00pm, or by appointment.