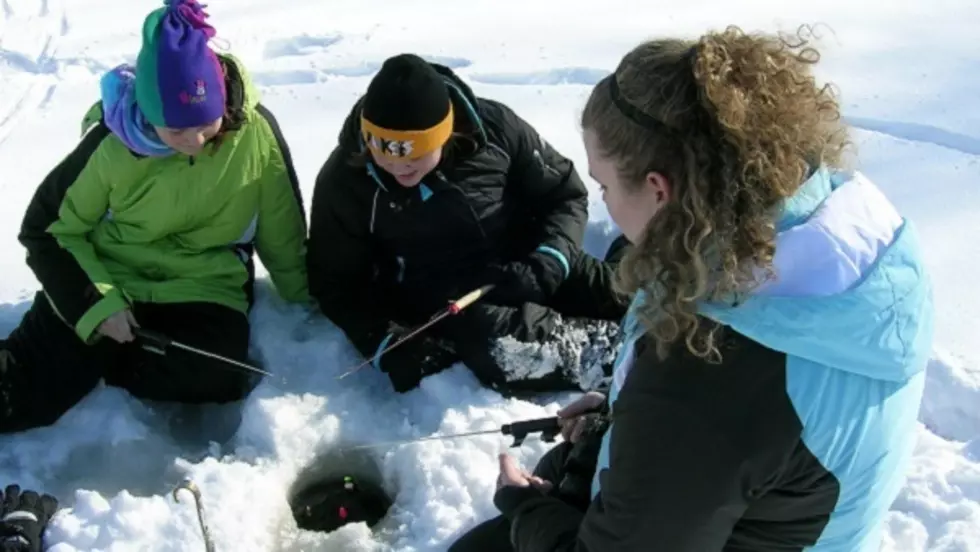 Fishing Report for the Weekend of 3/3
Iowa DNR
Thin ice is causing a lot of lakes and ponds unsafe for ice fishing, but you still have plenty of opportunities to get some gilled greatness in your freezer. Here is the Iowa DNR Fishing Report for the weekend of 3/3.
Cedar River (above Nashua)
The Cedar River is ice free. Water levels are stabilizing and clarity is poor. Gaging stations are now operational. Visit the USGS Current Water Data website for more information. Channel Catfish - Good: Shore anglers are using dead chubs fished under a bobber with success.
Decorah District Streams
Streams are in good condition, but flows remain elevated. Gravel roads are soft in spots as the frost goes out. Decent hatches of caddis and stone flies and midges have been occurring with the recent spring-like weather. Spin fishers using swimbaits and spoons are catching nice fish. Brook Trout - Fair: Use flies or lures that look like sculpins, dace or suckers. Brown Trout - Good: Fishing when the water turns off color from run-off will turn the browns on. Try critters imitating small caddis fly larvae or gnats hatching off the water. Rainbow Trout - Fair: Black fly midge or hares ear wet flies are attracting bows fished in the riffles. Slowly pull a black bead head fly with a yellow scud dropper through the upper and lower ends of pools for trout in deeper water.
Lake Hendricks
Ice fishing is not recommended. It is still covered in ice, but conditions will deteriorate fast with warmer weather.
Lake Meyer
Ice fishing is not recommended. Ice is still covering the lake, but conditions will quickly deteriorate with warmer weather forecast for the weekend.
Volga Lake
Ice fishing is not recommended. There is still ice on the lake, but not enough to fish on.
Put away your ice fishing gear and get ready for open water fishing. Many area rivers remain high, but are clearing. For current fishing information, please call the Decorah Fish Hatchery at 563-382-8324.
Cedar River (Nashua to La Porte City)
Reports are good for walleye, smallmouth bass and northern pike on the Cedar River. Most anglers are targeting walleye, but catching other species also. Walleye - Good: Use jig and minnow combinations in deeper holes or slack water areas off of main flow. Smallmouth Bass - Good: Try jig and minnow combinations.
Maquoketa River (above Monticello)
The Maquoketa River is holding stable and should offer some walleye fishing opportunities for the upcoming weekend. There have been no reports, but clarity remains fairly good for the river.
Interior rivers are providing some fishing opportunities as they fluctuate this time of year with varying weather conditions. Area trout streams are in excellent condition, contact the N.E. District Office at 563-927-3276 for more information.