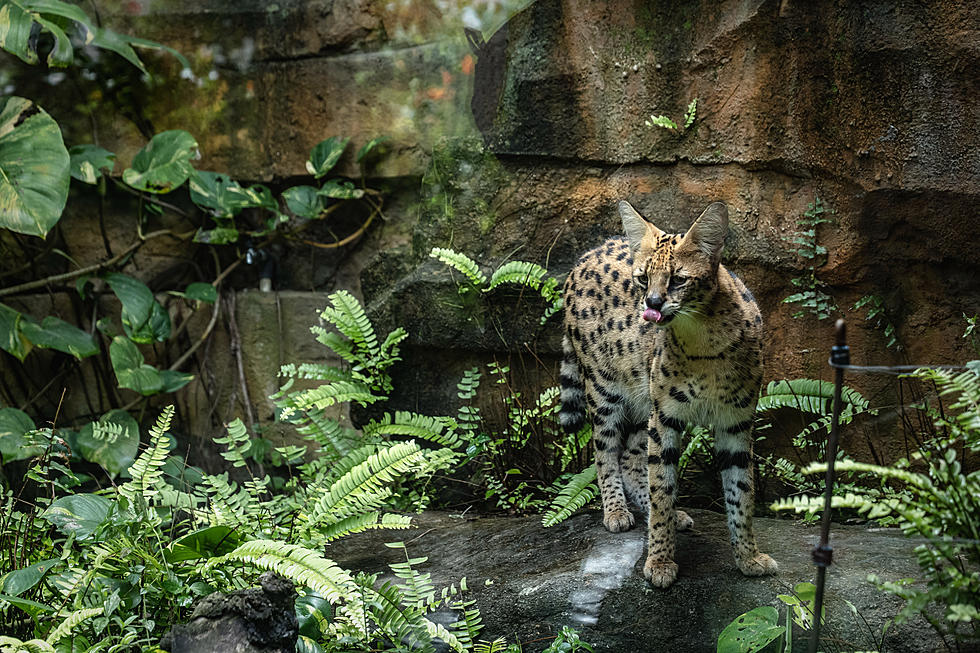 Firefighters Encounter Big African Cat While Battling House Fire
Getty Images
Firefighters in Vancouver ended up in two battles after showing up to combat a house fire and discovered something else inside.
Clark County Fire District 6 officials say a fire broke out on the back side of a single-story house on Sunday, which quickly spread to the attic of the home. When firefighters arrived, the homeowner was attempting to put the fire out himself, but wasn't having much luck.
Within 25 minutes, the fire was out, but at least one firefighter came into contact with the serval, a savannah-native wild cat from Sub-Saharan Africa. He reportedly suffered a minor injury in the form of a bite to the fingers.
Officials estimated the cat to weigh 60-70 pounds, but the cats typically only weigh up to 40 pounds in the wild.
With the fire out, the firefighters decided to close up the house with the cat inside until the homeowner and animal control officers could contain it. It was recaptured safely later on that day.
Fire district officials said the serval was "unharmed, just a little freaked out."
Read more at Oregon Live
Craft Breweries in the Quad Cities Area
We're very lucky to live in an area with such an amazing, thriving "craft beer scene". You'll be able to find everything you could want.
Not sure what you want? That's ok. The bartenders at these establishments are very well versed and can guide you through a wonderland of Ales and Lagers.
From "coffee infused" to "riff infused".
From "pale ales" to "peanut butter porters".
Fruity, Sour, Hoppy, Malty, Crisp, Crushable beers in all shapes and sizes.
Crowlers, Growlers, Cans & Kegs...the Quad Cities Craft Beer scene has it all.
And of course...a great beer isn't complete unless it's paired with some amazing food. Whether it's made in the breweries kitchen or in the food truck in the parking lot...brewers know that people love food with their beer.
Take a look at the 19 Quad Cities Area craft breweries!