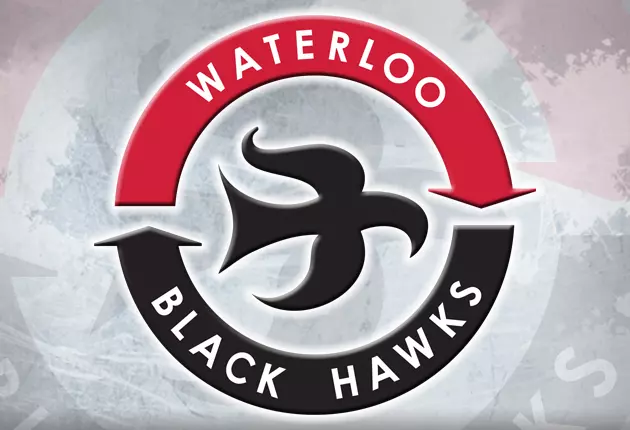 Fighting Saints Clip Black Hawks in Dubuque
Waterloo Black Hawks
The Dubuque Fighting Saints surged to a 6-1 Saturday win against the Waterloo Black Hawks at Mystique Ice Center.
Kevin Charyszyn struck for the lone Waterloo goal while the Hawks were shorthanded 4:25 into the game. After a shot block, Bailey Conger flipped the puck to center, and Charyszyn caught up with it for a breakaway. Speeding into the offensive zone, the veteran lifted his shot past the glove of Jaxon Castor.
The Saints tied it at 7:50 when Cole Guttman slipped through the Hawks defense in the neutral zone and beat Robbie Beydoun one-on-one. The home team went to the lead at 10:15; after a shot had clanked off the post, Waterloo could not clear the netmouth before Regen Cavanagh knocked his chance into the net.
Two goals in 30 seconds during the second put the game firmly in Dubuque's control. David Brumm sped to the net for a score at 4:28, followed in short order by Dallas Gerads capitalizing on a loose puck near the top of the crease. Gerads added another on a wraparound at 11:07 to make the score 5-1 at the second intermission.
Keenan Suthers scored the only goal of the third, flipping a backhander between the pipes from the right circle at 10:48.
Contributed By: Tim Harwood (Waterloo Black Hawks Media Relations)