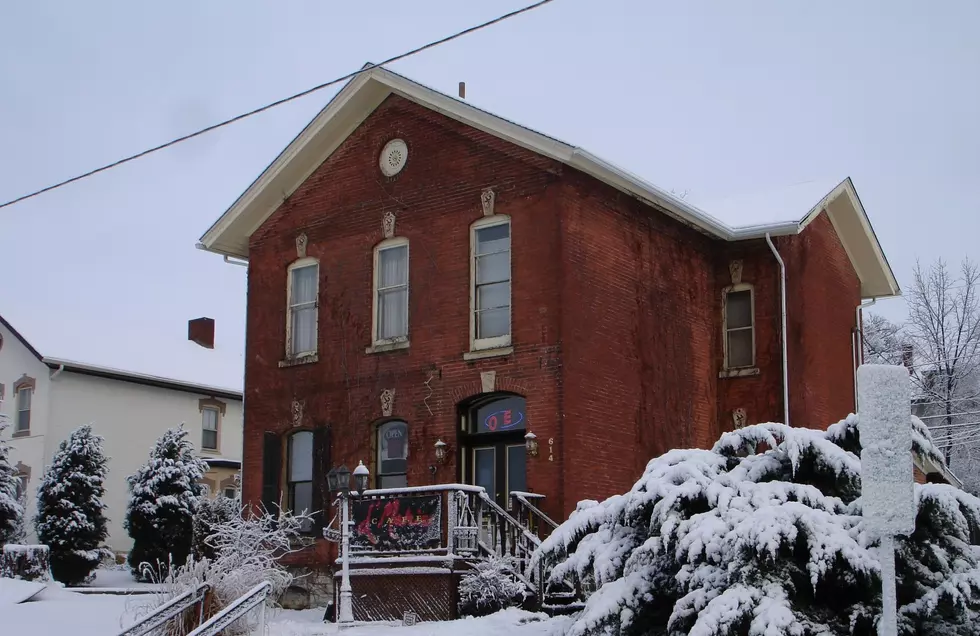 Eastern Iowa is Home to the Best Restaurant in the Whole State
Cafe d'Marie, Davenport/Facebook
Every year, Yelp releases a list of the Top 100 places to eat across the country. But, before we get to that list, we should probably know HOW the folks at Yelp narrow it down to just 100 restaurants. The article reads:
"To create Yelp's Top 100 US Restaurants list, we first reached out to Yelpers for their favorite dining spots. Then, we ranked each by total number of submissions, ratings, reviews, and geographic representation, among other factors."
Based on that criteria, I don't know if an Iowa restaurant has ever made Yelp's annual list in the past. But, there is exactly ONE that did this year! Coming in at number 36 is the Davenport restaurant Cafe D'Marie.
Located at 614 W 5th Street, Cafe D'Marie is described as a "unique getaway for family and friends and a favourable respite from daily life." The restaurant is located inside a historic home from 1865 that's owned by Dr. Deanna Marie Walter and Rick Kimmel. According to Our Quad Cities, the eatery first opened its doors in 2007.
As far as the menu goes, Cafe D'Marie says they offer an "eclectic mix of unique American dishes with the added European flair." The article from Yelp mentions items like the quiche du jour, paninis, salads, soups (cream of mushroom & cream of asparagus), and homemade baked goods (cookies and bread pudding). The blueberry vinaigrette is apparently a favorite salad dressing among customers. Cafe D'Marie also serves a variety of teas, smoothies, frappuccinos, lattes, and espresso drinks. There's a little bit of something for everyone!
When looking through the restaurants on Yelp's official list, I realized how amazing it is that an Iowa restaurant is even on there! It's not that we don't have some fantastic local restaurants, it's just that most of the ones listed in Yelp's top 100 places are in much bigger states. California, Texas, and Florida are all very well-represented, but here in the Midwest, not many restaurants made the cut. Here are the few that did:
You can check out all 100 of Yelp's best restaurants in 2023 HERE.
All the Great Local Restaurants We Ate at for Listener Lunch 2022
We had some AMAZING Listener Lunch spots in 2022! Here are all 11 restaurants that we ate at over the course of the year!
The Highest-Rated Cedar Rapids Restaurants on Yelp
Using ratings on
Yelp
(which are determined by the number of stars and the number of reviews for each restaurant), I put together a list of 15 of the highest rated restaurants within the city of Cedar Rapids. Here are 15 places that Iowans seem to love the most: