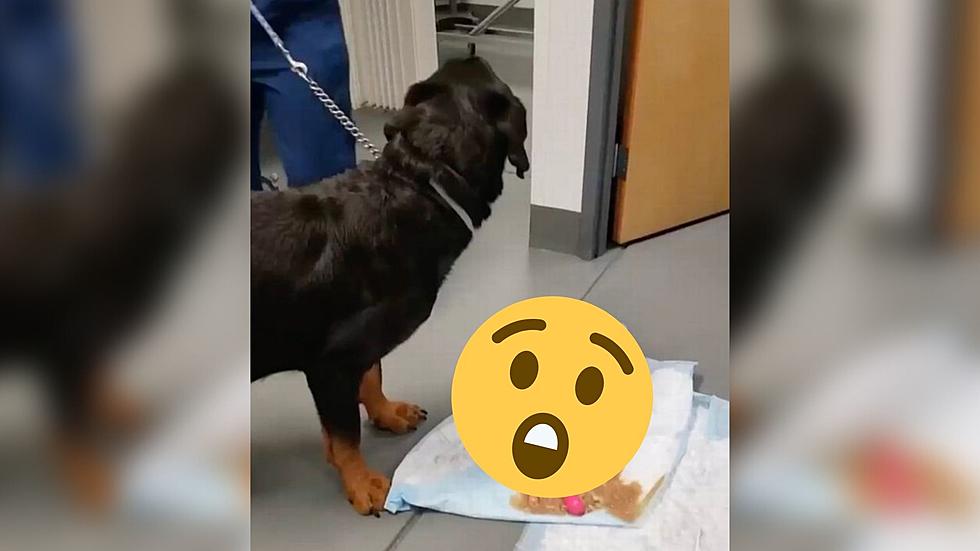 WATCH: Dog At Vet Throws Up A Whole Sex Toy
RandyJackson via Reddit
It's not clear how it happened or who it belongs to, but a dog owner is relieved that their dog is going to be okay after a bit of a health scare.
Video shared to Reddit showed a dog in a treatment room in a veterinarian's office, where the vets have put down some pee pads.
A Rottweiler is standing in the middle of the room over the pee pads, and within seconds throws up a disgusting yellow liquid and...
An intact, entire vibrator. 
Once the puke starts coming, the vet tech holding the dog's leash says 'Here it goes!' and starts retching.
It's not clear whose vibrator it is, or where the dog picked it up, but it's safe to assume that the dog is there because someone knows the dog at the vibrator.
We're also going to pretend that the hot dogs that came up with the vibrator were given by the vet to help with get the puke fountain going.