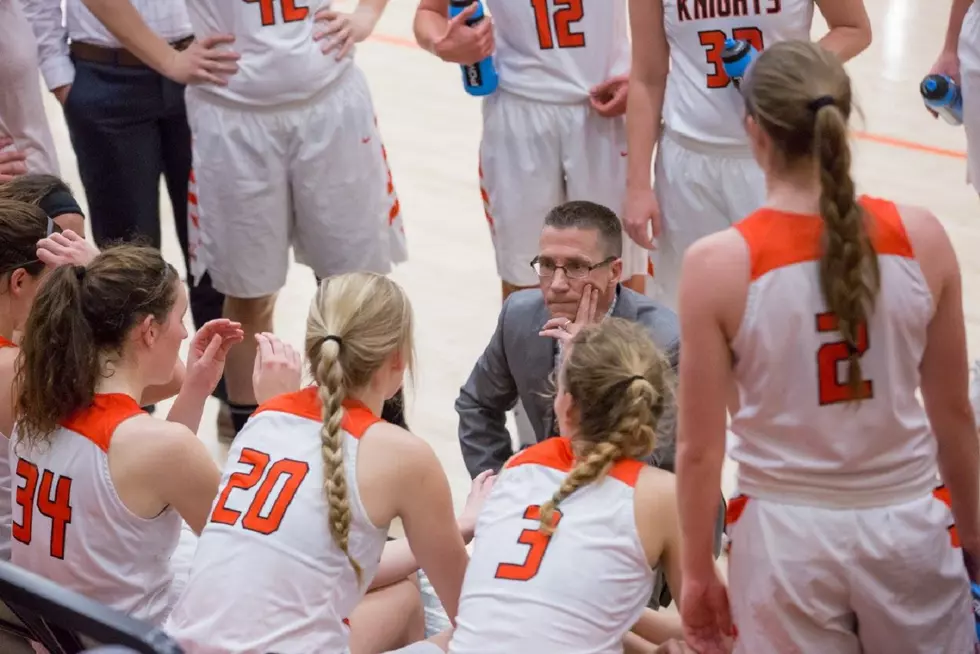 Wartburg Women On Brink Of No. 1 National Ranking
Courtesy: Julie Drewes - Wartburg College
The Wartburg Knights women's basketball team is off to one of the best starts in program history and their success on the court hasn't gone unnoticed.
This week, Wartburg earned the highest ranking its ever received in a national survey. The Knights jumped to No. 2 in the D3hoops.com top-25 poll, which was released on Tuesday (Jan. 2, 2018). Previously, the highest ranking for Wartburg was the No. 4 rating it garnered from the organization on Nov. 28.
The Knights received two first-place votes in this week's poll. The top spot is occupied by Amherst of Massachusetts.
Wartburg (12-0, 3-0 IIAC) defeated Iowa Conference rival Central, 86-44, in Waverly Wednesday night. The Knights are now within two victories of matching the program's record for best start to a season. They began their 2010-11 campaign 14-0.
Wartburg's success isn't a surprise to those who follow Coach Bob Amsberry's program. The Knights have a talented line-up that features five senior starters who all returned from their Iowa Conference championship team a year ago. Wartburg has also played in the NCAA Tournament each of the past two seasons. The 2015-16 campaign ended with the Knights' first-ever appearance in the Final Four.
This year's starters include Morgan Neuendorf of Shell Rock, Aryn Jones of Marion, Miranda Murphy of Alleman, and twin sisters Katie and Kristie Sommer of Cedar Rapids. Murphy currently leads the team in scoring (13.2 ppg) and is second in rebounding (5.4 ppg). Katie Sommer is second in scoring (11.0 ppg) and leads the team in rebounding (5.5 ppg), steals (21) and assists (75).
Katie Sommer broke a 32-year-old team record in the second quarter of Wednesday's win over Central, when she moved to the top of Wartburg's career assists list. In late November, she became the 13th player in Knights' history to score 1,000 career points. Kristie Sommer, Neuendorf, Jones and Murphy are all on pace to reach that 1,000-point milestone this season.
There are two other seniors on the Wartburg squad: Abbie Haupert of Huxley and Megan Murphy of Alleman. Underclassmen include: Adrienne Boettger, Ally Conrad and Emma Gerdes, all of Cedar Falls; Alecia Kimball of Dunkerton; Katie Lindeman of Grundy Center; and Sarah Morkel of Independence.
The Wartburg men's team is also off to a solid start. The Knights (9-2, 2-0 IIAC) are ranked 18th in this week's D3hoops.com men's poll.