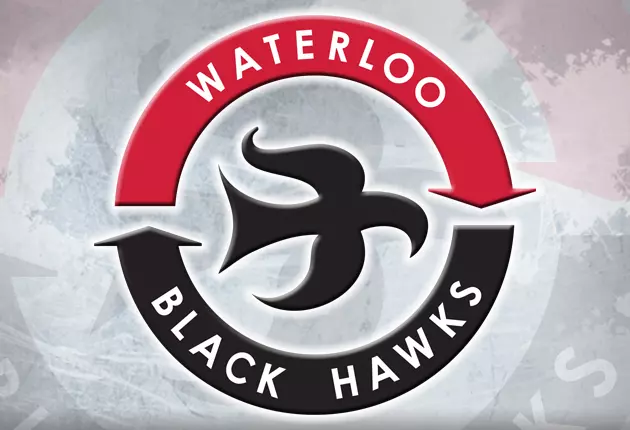 Rough Night For Black Hawks in Michigan
Waterloo Black Hawks
Six unanswered goals sank the Waterloo Black Hawks Saturday in Plymouth, Michigan, during an 8-3 loss against the U.S. National Team Development Program Under-18s at USA Hockey Arena.
The dramatic swing began with Joel Farabee's power play redirection at 12:12 of the second period, tying the game at 3-3. It was the first of three goals in less than five minutes for a natural hat trick by the 17-year-old. Sean Dhooghe added another score to cap a two-on-one rush in the final minute before the period was over. Max Gildon and Josh Norris piled on goals in the third.
For the second consecutive night, the U18s had been unable to open the scoring in the first period when the puck was put into the net, but the goal was disallowed. Contact in the netmouth led to the washout. Less than a minute later at 5:53, the Hawks went in front instead on a Sam Craggs blast from the left dot.
Peter Thome preserved the lead by denying a Dhooghe penalty shot at 9:16, however the home team tied it at 15:05. With Thome knocked completely out of the crease, Quinn Hughes put the puck into an open goal.
Just 59 seconds later, Bailey Conger renewed the Waterloo lead with a full slap shot blasted between the pipes from the top of the right circle. However, that margin lasted just 91 seconds before Michael Pastujov banked the puck in from a sharp angle.
Garrett Klee gave the Hawks their final lead with an unassisted shorthanded breakaway goal at 5:36 of the second period.
Next on the Waterloo schedule is a visit to Mystique Community Ice Center in Dubuque Friday for a Dupaco Cowbell Cup duel with the Fighting Saints.
Contributed By: Waterloo Black Hawks (Tim Harwood)