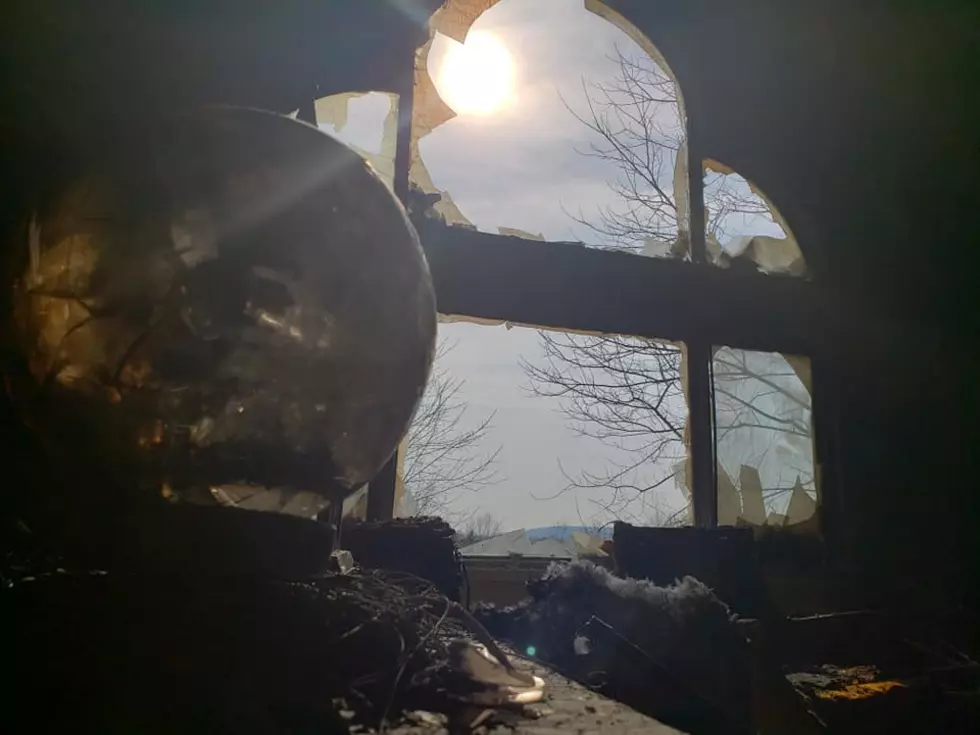 Crystal Ball Left in The Sun Starts House Fire
Delton Fire Department
In a very unique case, the Delton Fire Department had to share the ironic story of a recent house fire.
The Delton, Wisconsin house fire that caused $250,000 worth of damage was apparently caused by the sun being concentrated through a crystal ball near a window.
According to the department's Facebook post, the homeowner called 911 after they noticed smoke billowing through the house.
Officials said luckily, the fire stayed in the living room.
"When sunshine came through a large set of windows and through the glass ball, it ignited the couch," the Delton Fire Department said in its news release. "Sunlight is typically diffused over a large area, but the crystal ball focused the light on a 'much smaller point,' causing the couch to heat up and ignite."
The main level of the house sustained nearly $250,000 in damages.
"Homeowners should keep items such as crystals, mirrors, glass ornaments, and even bottles away from direct sunlight and particularly away from anything flammable," officials wrote on Facebook.
LOOK: The least obedient dog breeds