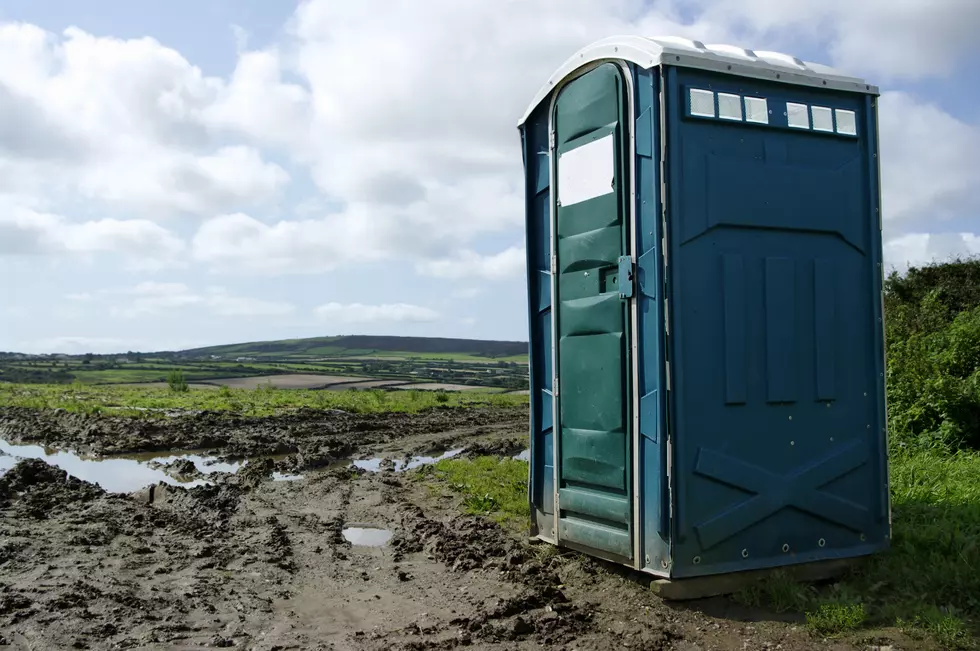 Canadian Police Standoff With Man In A Porta Potty Ends In Shots Fired
ThinkStock
There are a lot of good places to hide from the cops, but there's one suspect in Canada who picked a crappy spot to hide, and it ended with him being hospitalized.
Police in British Columbia were called to a shots fired report, where the caller said a car had crashed, and the man got out of the car with a gun in hand.
When police arrived at the scene of the accident, the suspect was no longer there, but they located him just down the street.
One witness told the local news outlet he watched as police suddenly swarmed the street and stopped, pointing their weapons at a porta potty in an empty parking lot.
"He must have been there, 20 minutes or so, and then he came out and then they shot him," the witness said. "I just spoke to the police officer. He's still alive."
Authorities confirmed that they were investigating an officer-involved shooting.
"A short time later, it is reported that there was an interaction between the man and police, and an officer discharged their firearm," said the Independent Investigations Office (IIO) of BC statement. "The man sustained a gunshot-related injury and was transported to a local hospital for treatment."
"Initial investigative steps will seek to confirm the details of what occurred leading up to and during the interaction with police, and whether police actions were reasonable, justified, and proportionate in the circumstances," the IIO said.
Read more at Castanet
LOOK: Here are the states where you are most likely to hit an animal
Hitting an animal while driving is a frightening experience, and this list ranks all 50 states in order of the likelihood of such incidents happening, in addition to providing tips on how to avoid them.
Gallery Credit: Dom DiFurio & Jacob Osborn