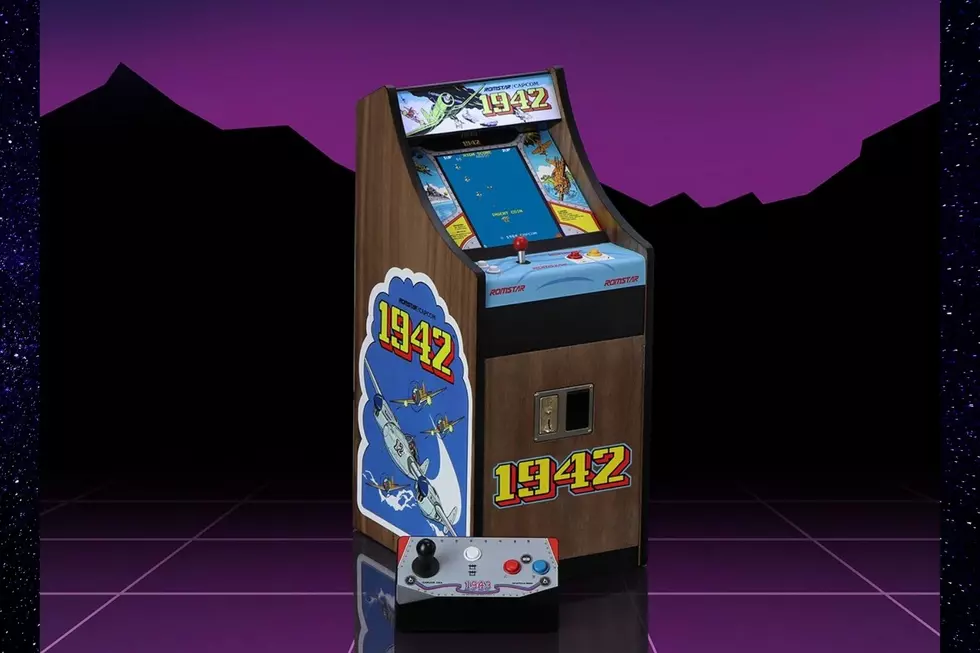 Buy a Replica 1942 Mini-Arcade Game
New Wave Toys
New Wave Toys is making a name for itself with their 1/6th-scale arcade machines. Their latest editions include a pair of games from the 1980s, the World War II fighter pilot games, 1942 and 1943: The Battle of Midway. 
Released in 1984, the arcade game 1942 is set in the Pacific Ocean during World War II. Despite the game being created in Japan, the goal is to reach Tokyo and destroy the entire Japanese air fleet.
The game became available on the Nintendo Entertainment System in 1986.  The arcade version became part of the Wii Virtual Console in 2011.
Both cabinets play both games and include a mini arcade stick for 2-player action. It costs $99 but if you pre-order by March 17 and save $20. The games are expected to ship by the third quarter of this year.
These arcade games share all the features of the vintage, full-sized cabinet, but are recreated in 12-inch size.
This mini-arcade measures 10.4"H x 4.5"W x 5.25"D and weighs 2.4 lbs. It even has a metal coin slot.
Capcom has sold over 1.4 million units of their 19XX game franchise.
Mini 1942 Arcade Game
Check out the original gameplay from 1942:
The 100 Best Places to Live in the Midwest