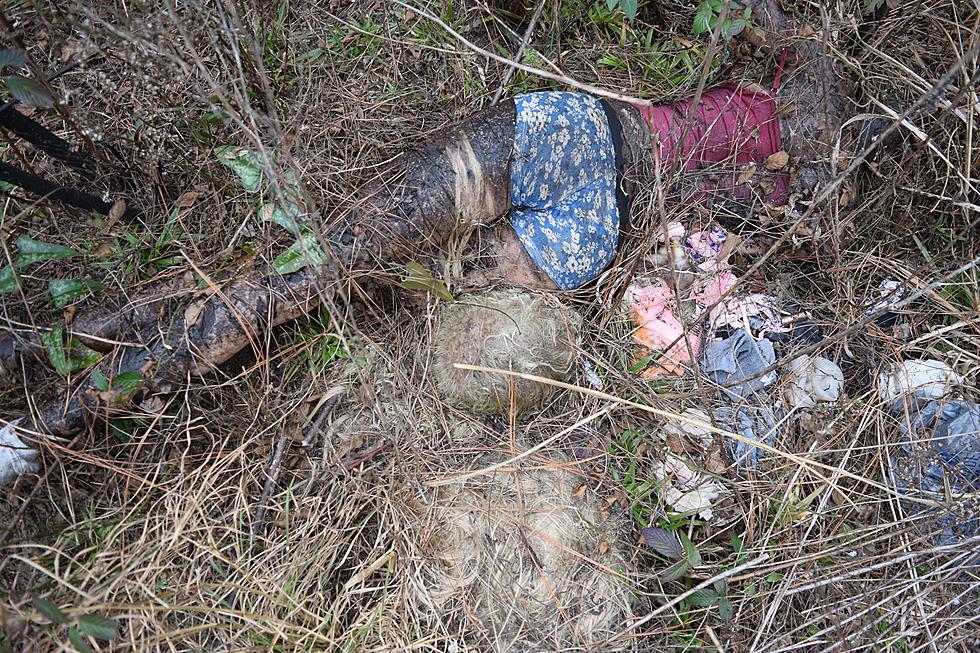 Police Discover 'Body' In Woods, Turns Out To Be "Life-Sized Doll Complete With Accessories"
Jones County Sheriff's Office
The Jones County Sheriff's Office shared a Facebook post detailing how busy they've been so far in 2022, with the example of a reported "body" found along a nature trail by some hikers.
"Yesterday afternoon, our investigators responded to what was believed to be a body located on a trail in Hitchiti National Forest," Jones County Sheriff's Office wrote in the post. "Initial responding deputies observed what appeared to be the body of a deceased female wearing white socks."
After investigators arrived on scene, they took a look at the body, and found that it wasn't a body, but a "life-sized doll" that was "complete with accessories."
"Our crack team of investigators arrived on scene, along with Deputy Matthew Dennis, who quickly recognized the body to actually be a life-sized doll, complete with accessories."
The office took a dig at Deputy Dennis, who located the model number on the doll that is obviously a life-sized sex doll.
"Deputy Dennis located the model number (which was very concerning for me)," the office wrote.
Investigators processed the "body" and named it Selena. They assured that it was available for pickup at the police station, and no DNA was collected from the doll.
"The victim, now named Selena, is a little under the weather, but she has been having a nice day and is expected a make a full recovery," they wrote.
After a few days, the Jones County Sheriff's Office's post has nearly 35,000 shares and almost 40,000 likes.
25 True Crime Locations: What Do They Look Like Today?
Below, find out where 25 of the most infamous crimes in history took place — and what the locations are used for today. (If they've been left standing.)