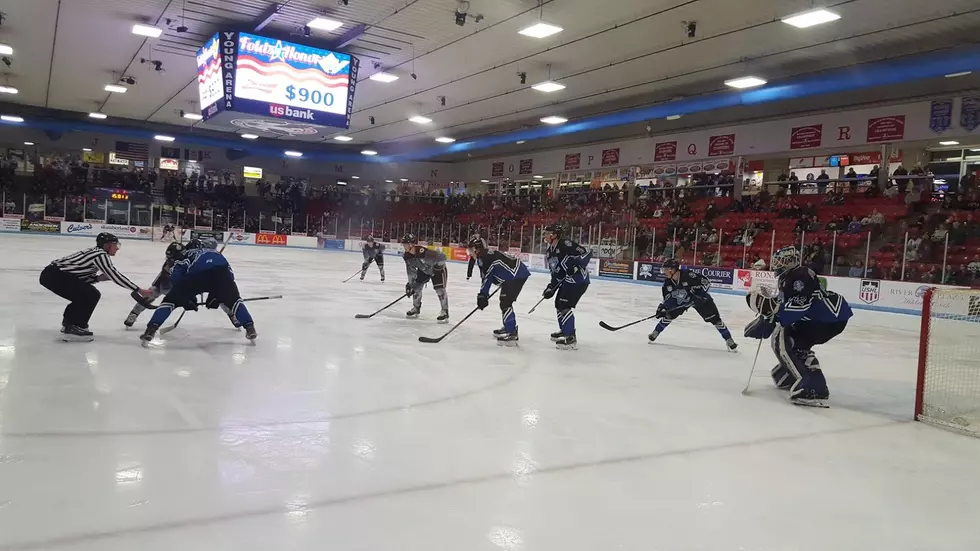 Black Hawks Split With The Stars Over The Weekend
Townsquare Media - Shawn McKenna
Despite a disappointing home loss on Saturday night, Waterloo still has a dominating lead in the USHL Western Conference (16-5-1) holding onto an 8 point lead over the 2nd place Stars.
SATURDAY NIGHT
Waterloo was playing short-handed with 4 players unavailable (3 players were at the World Junior A Challenge and another suspended for a game) and a string of 4 consecutive Lincoln goals was more than the Black Hawks could overcome Saturday night during a 5-3 loss at Young Arena.
FRIDAY NIGHT
The Black Hawks trailed much of the way on Friday night, but the Hawks forced overtime against the Lincoln Stars before pulling out a 3-2 shootout victory. During the shootout, the only successful attempt came on the final try during the three-round tie-breaker. Kyle Haskins came through the left circle and flipped the puck over net-minder's right shoulder to lift Waterloo to the victory.
HEADED TO OMAHA ON FRIDAY & SATURDAY
Waterloo's pre-Christmas schedule concludes next weekend with a pair of road games against the Omaha Lancers. The Black Hawks travel to Des Moines on December 27th, then turn around and host the Buccaneers on December 28th. Then 2019 comes to an end with a New Year's eve match-up with Madison.