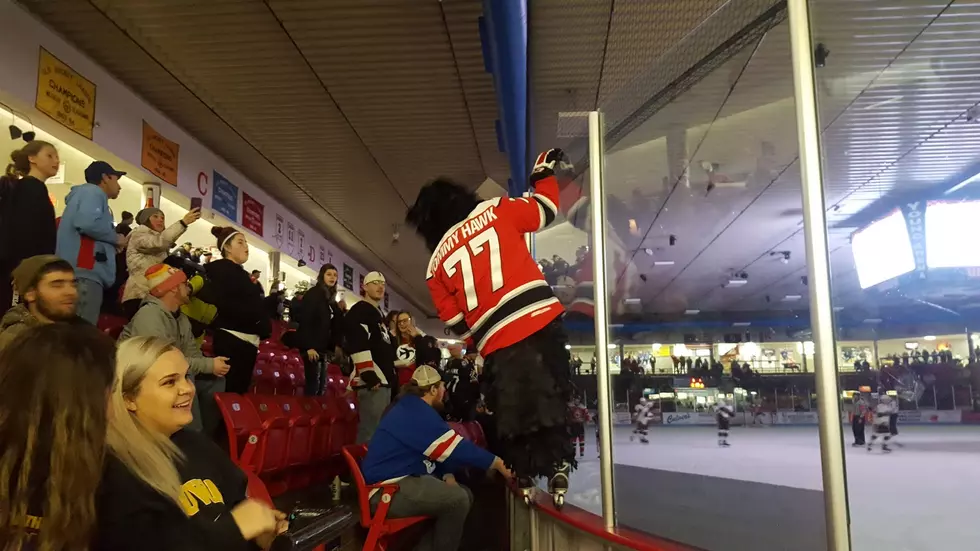 Black Hawks Drop Game 3 – Crucial Game 4 Set For Tonight
Townsquare Media - Shawn McKenna
Waterloo's 2018/19 season comes down to tonight...win or go home and the season is over...
The Sioux Falls Stampede didn't score a special teams goal until the closing minutes, but 11 power plays for the home team Tuesday kept the visiting Waterloo Black Hawks off balance in a 6-2 loss during Game Three of the USHL Western Conference semifinal series between the clubs at Denny Sanford Premier Center.
The game was scoreless until the middle of the second period when the Stampede struck for three goals in the span of 4:04. Jared Westcott had the first with a quick release from the left circle, followed a little more than two-and-a-half minutes later when Jami Krannila was set free in the slot by Matt Kessel's keep-in. Ryan Sullivan added another at 13:14 on a puck headed across the goalmouth which bounced in off a Waterloo defender.
Play resumed four-on-four and Waterloo capitalized in transition just 12 second later when Kyle Haskins' low shot snuck past Jaxson Stauber. However, it was still four-on-four when Brenden Olsen reestablished a three-goal lead at 14:31 on a wrister from the left circle.
Xander Lamppa banged in a five-on-three power play goal at 16:24, scoring when Brock Paul's initial shot came his way between the circles.
Chances to extend the comeback soured as the Stampede finished the period on a power play and spent 6:08 out of the first 6:21 in the third period on an advantage, which included 84 seconds of five-on-three time. The power play time resulted from four different penalties.
The Black Hawks survived the sequence unscathed, but suffered a worse break when a clearing attempt hit the linesman, giving Cade Borchardt the chance to step around a defender, into the slot, and hit the top corner with a wrist shot at 8:58.
Two five minute major penalties in the last six minutes gave the Stampede the opportunity they needed to finally capitalize on special teams, as Ryan Johnson back-handed in a five-on-three power play tally from close range with 1:48 to go.
Game Four between the Black Hawks and Stampede will be tonight, (Wed. April 24,2019) also in Sioux Falls. If Waterloo extends the series to a full five games, the winner-take-all Game Five will be at Young Arena on Saturday at 7:05 p.m.