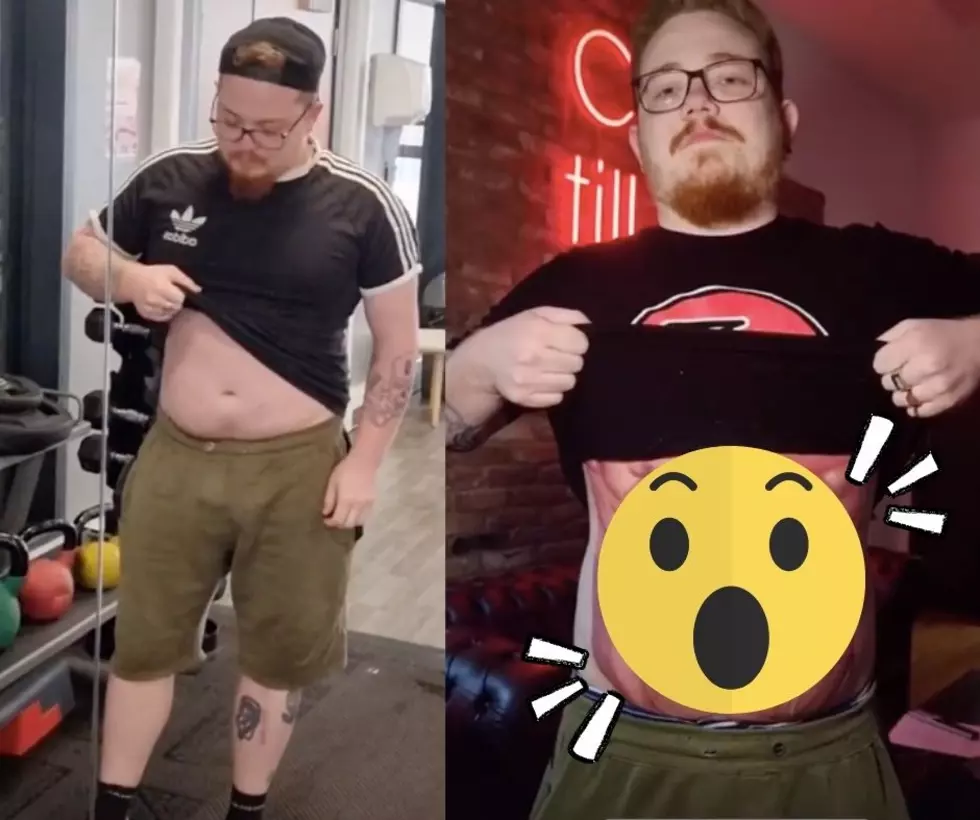 Beer Bellied Man Tattoos A Six Pack To Appear Fit
TikTok @dean.gunther
It's starting to look like a hot boy summer for this guy.
TikToker and Tattoo Artist Dean Guntherer (@dean.gunther) shared on his socials how he gave someone the body of their dreams in only two days.
Why push yourself through hard workouts every day for months, when you can just get abs tattooed on your belly? This guy decided to ditch the gym and go to Dean Gunther the tattoo artist.
Dean Gunther, 34, shared the unusual inking on TikTok and said that a customer wanted a toned stomach and had been working out at the gym for years.
The man said even though he had been going to the gym for years, he was not seeing the gains he was after. The man turned to Gunther, the traveling tattoo artist from South Africa, and asked for help.
Gunther, who is currently residing in Manchester, helped the man come up with a plan for a new tattoo. Together they came up with a plan and etched out a series of impressive looking abs onto the man's stomach
According to The Sun, Dean said: "I had seen really bad ones attempted before. Because I specialize in color realism I wanted to give it a go. I thought it would be funny as hell. The client nearly quit one hour into it on the first day but we got there."
Since this tattoo was a passion project for Gunther, he did not charge the customer for the artwork.
I guess the moral of this story is: If you can't tone it - TAT IT!
Check out Dean Gunther's artwork on his TikTok page! It's is quite impressive: @dean.gunther
Get Your Share of Local LOL's at New Shirt Shop Empire QC
New teeshirt shop Empire QC is open in Downtown Davenport and it features rotating local designs on teeshirts.