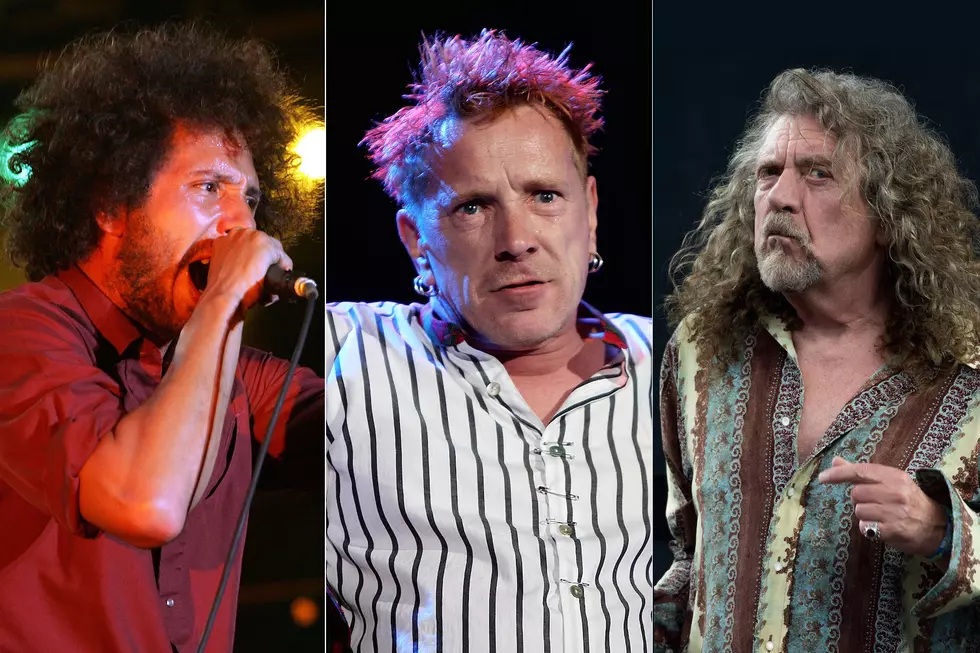 13 Defunct Bands We Want to Reunite in 2018
Paul Kane / Rosie Greenway / Ian Gavan, Getty Images
Who will reunite in 2018? In recent years, Slash and Duff McKagan's return to Guns N' Roses was easily the most successful reunion; another great one (on a much smaller scale) came in the form of the very unlikely Misfits reunion as Glenn Danzig and Jerry Only repaired their relationship. Both of those reunions shocked fans, so it's worth clinging on to hope that some big name acts like Pantera and Led Zeppelin can come back, although choosing proper and respected replacements for their fallen members will be the trickiest part.
How about Rage Against the Machine?  Sure, Prophets of Rage are holding it down as three RATM members linked up with Public Enemy's Chuck D. and Cypress Hill's B-Real, but we all know the kind of surge a Rage reunion would give to the disenfranchised.
Is it too soon to cross our fingers for Black Sabbath to play at least one more show, and, this time, get Bill Ward to play to properly close the book on metal's forefathers?
So wish upon those stars, cross those fingers, grab that rabbit's foot, burn those black candles — whatever you have to do to bring some good fortunate to your dreams — and join us in the gallery below as we look at 13 Defunct Bands We Want to Reunite in 2018.
13 Defunct Bands We Want to Reunite in 2018