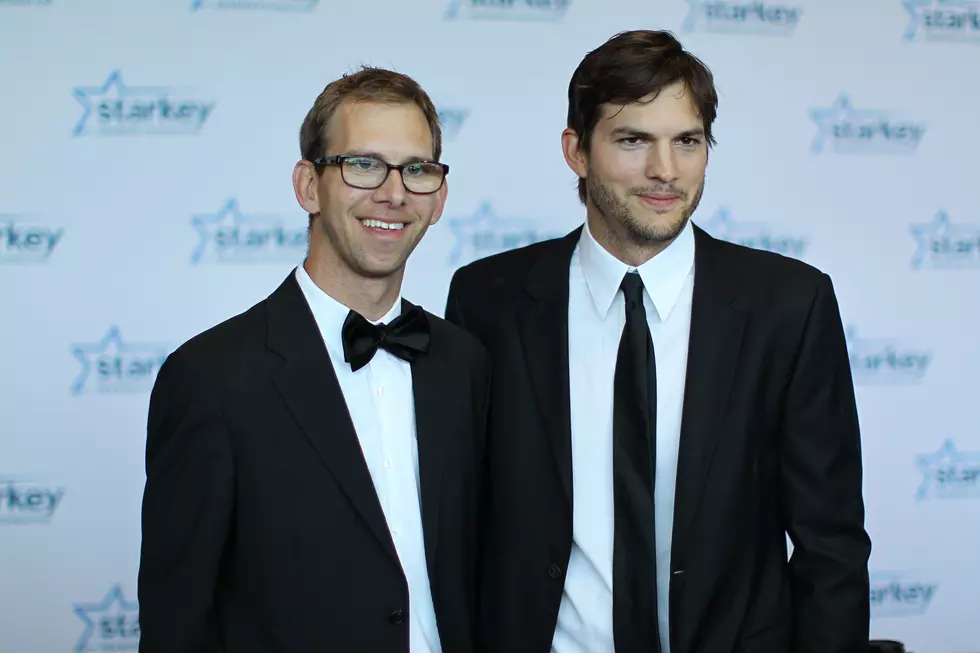 Ashton Kutcher Does First Interview WITH His Twin Brother [WATCH]
Adam Bettcher
Fans of Ashton Kutcher can probably tell you everything you need to know about the star actor. Like the fact he grew up in Iowa, and that he has a twin brother. But we don't hear a lot or see Ashton's brother Michael. That will soon change. The two recently sat down for their first-ever co-interview.
Entertainment Tonight reports that Ashton and Michael sat down for an episode of the Paramount+ show 'The Checkup with Dr. David Agus.' The interview appears to be a very emotional one for both brothers and for good reason. Michael has struggled with health issues since birth. After nearly dying at birth, Michael was eventually diagnosed with Cerebral Palsy. He then had a heart transplant as a teenager. These topics and more are covered by both brothers during the interview.
Michael also reveals how he was initially upset when Ashton revealed publicly that he was suffering from CP. Michael has since come to terms with the illness and is a huge advocate for those suffering from the disease. Something odd you might notice too is that Michael doesn't call his brother Ashton. He calls him by his given first name, which is Chris.
The interview looks like it will also feature plenty of details about Ashton's recent health issues. Kutcher revealed earlier this year that he had a rare case of Vasculitis that caused the actor to lose his hearing and vision. It took him months to recover. The first three episodes of 'The Checkup With Dr. David Agus' air December 12th on Paramount+.
Did You Know These Famous People Were From Iowa?
Iowans Share Their Random Celebrity Encounters