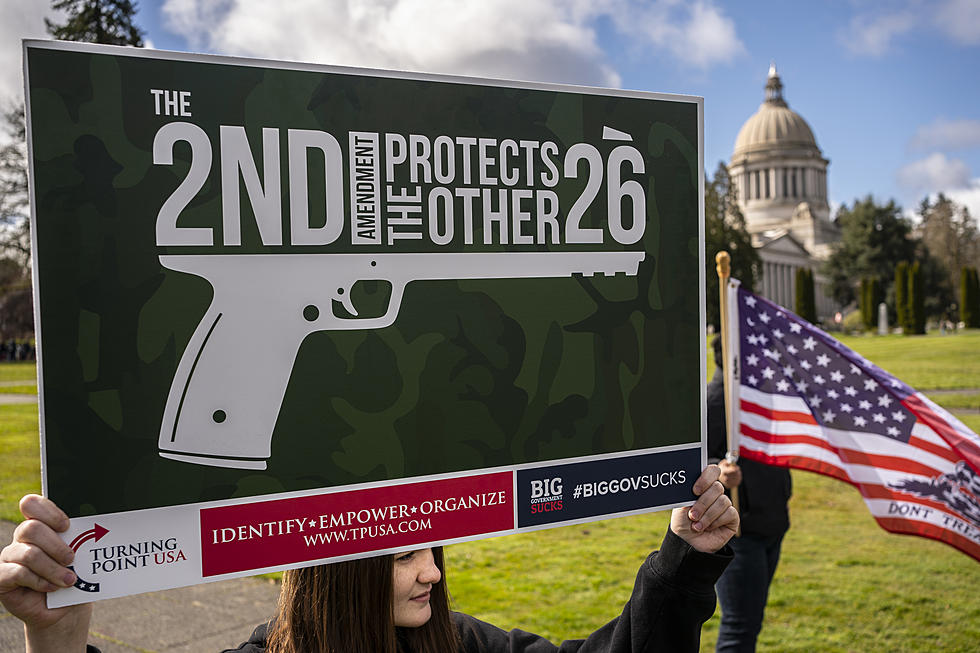 Another Iowa County Approves Second Amendment Sanctuary Status
Getty Images
Cherokee County in northwest Iowa has now been added to the list of Second Amendment sanctuary counties in the Hawkeye State.
As of yesterday morning, the county's board of supervisors unanimously approved the resolution. According to KCCI, the passing of the resolution means that "law enforcement there can't enforce future laws the county believes violate the Second Amendment."
The Iowa Firearms Coalition (IFC) website, states that this is the 31st county in Iowa to pass the resolution. The language put together in each Iowa county's resolution is largely taken from a template the IFC provides on its website. You'll also find there that the organization is affiliated with the National Rifle Association.
The other sanctuary counties in Iowa are listed here:
Mitchell
Chickasaw
Pocahontas
Hardin
Carroll
Jasper
Cedar
Washington
Madison
Mills
Adams
Clarke
Humboldt
Kossuth
Ringgold
Buchanan
Van Buren
Winnebago
Decatur
Dallas
Guthrie
Benton
Page
Lucas
Taylor
Union
Hancock
Buena Vista
Pottawattamie
Wayne
IFC President Dave Funk thanked Cherokee County for passing the resolution, per SiouxlandProud.com:
Among our goals, this legislative session in Iowa is to make all of Iowa a Second Amendment Sanctuary and this is yet another positive step forward in this effort.
Per SanctuaryCounties.com, "There are now 1,930 counties that are protected by Second Amendment Sanctuary legislation at either the state or county level. This represents 61.39% of all of the counties in the United States of America."
Currently, 14 states are state-level sanctuaries. They include:
Alaska
Arkansas
Arizona
Colorado
Idaho
Missouri
Montana
Nebraska
North Dakota
Oklahoma
South Carolina
Tennessee
Texas
West Virginia
This Might be the Best Winter AirBnB in Iowa
Looking for a quick, winter getaway in the Hawkeye State? Look no further than this cozy, sunset view cabin in Clarion! There's much more than just hanging by the fire, too!
Gangsters Al Capone and John Dillinger
The two infamous gangsters both dined at the Lighthouse Inn in Cedar Rapids, that's been in business since 1912.