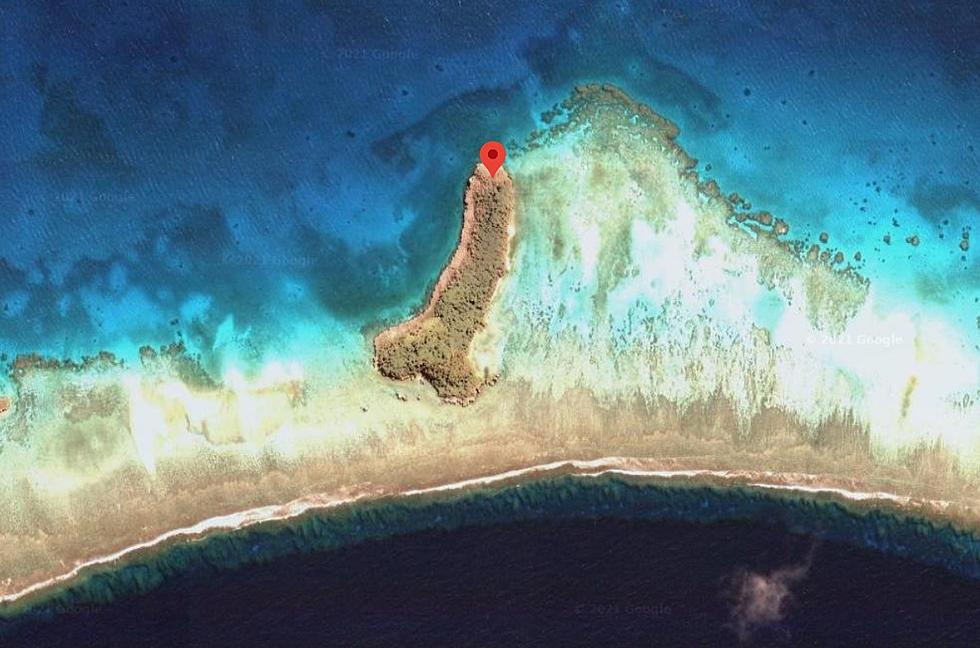 An Island That's Shaped Like Male Genitalia
google maps
If you go to Google Maps and paste the coordinates: 20°37'24.7″S 166°18'22.4″E and click on 'satellite' you'll find what is being called "Penis Island."
It's actually one of the Loyalty Islands, part of New Caledonia, an Oceanic territory of France in the Pacific Ocean, located east of Australia.
At least the weather is rather, well, perfect. It's pretty consistent year-round. Temperatures average 75* F, only dropping to 66*-71* in the cooler months (June/July/August) and rising up to 82* F in the warmer months (December/January/February/March).
Another reason to travel to the New Caledonian Islands is that the soils contain about 25% of the world's nickel resources. So, go on vacation on a giant penis island and search for nickel! Why not?
The Ten Worst Cities in Iowa to Live in 2021