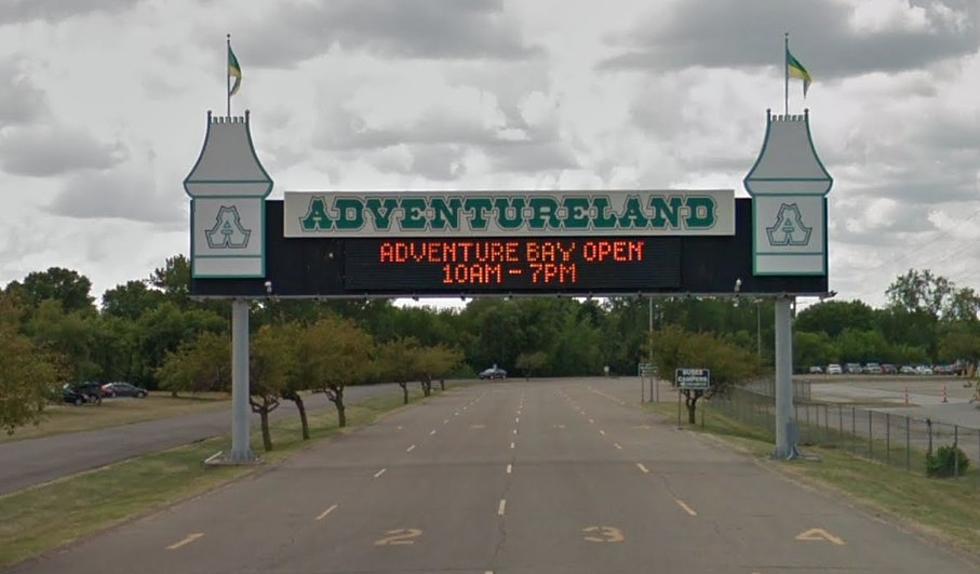 Adventureland Removing 3 Rides to Add 10 New Attractions
Google Maps
Adventureland Park announced yesterday that three longtime rides will be leaving the park to make room for 10 new family rides and attractions.
The park announced in a Facebook video that they're saying goodbye to Lighthouse, Falling Star and Lady Luck.
According to KCCI, the new rides coming in 2022 will be:
The Warhawks: A turning plane ride.
Bernie's Swing: A large "sea side" swing that will surely bring cool views of the park.
The Revolution: A swinging, spinning boat shaped ride.
Leap Frogs: A bouncing family ride.
The Lighthouse: An up and down tower ride with a rotating beacon light at the top.
Circus Balloons: A rotating, tilting balloon themed swing ride for younger kids.
The Clipper: A small swinging boat ride, being constructed near the Galleon.
Speedway Racers: Children's ride that gives the "NASCAR Experience."
Rockin' Rainbow: A big spinning swing ride
Adventureland Park also announced that the location within the park that Des Moines Renaissance Fair will be moving to a different location in the park to make room for the new attractions, with it's own park entrance.
Read more at KCCI
LOOK: Here Are 30 Foods That Are Poisonous to Dogs
To prepare yourself for a potential incident, always keep your vet's phone number handy, along with an after-hours clinic you can call in an emergency. The ASPCA Animal Poison Control Center also has a hotline you can call at (888) 426-4435 for advice.
Even with all of these resources, however, the best cure for food poisoning is preventing it in the first place. To give you an idea of what human foods can be dangerous, Stacker has put together a slideshow of 30 common foods to avoid. Take a look to see if there are any that surprise you.