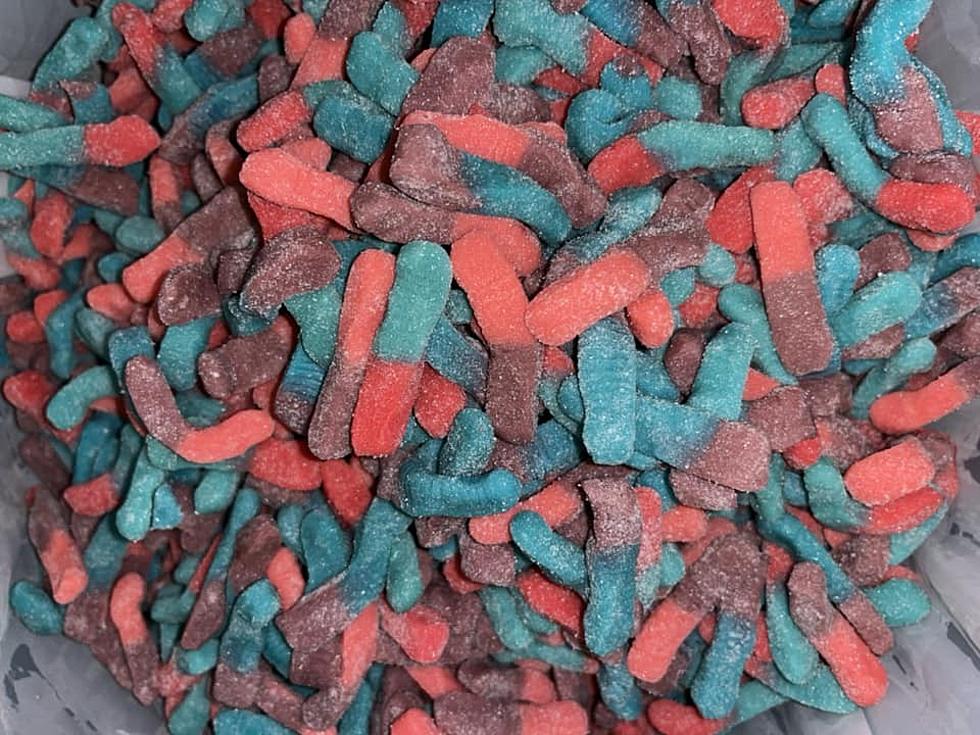 A Cedar Rapids Brewery is Releasing a Nostalgic, Candy-Flavored Beer
Clock House Brewing, Facebook
When I was a kid, my neighbors and I would walk up to the corner store and spend our entire allowance on candy. We loved Push Pops, Airheads, Laffy Taffy, Baby Bottle Pops, Pixie Sticks... pretty much anything fruity and full of sugar. One of my personal favorites was Trolli Brite Crawlers, those sour gummy worms that had two different flavors on each worm.
I hadn't thought about Trolli Brite Crawlers in YEARS, but then this morning I came across a new post from a local brewery that brought back all sorts of childhood nostalgia! Clock House Brewing in Cedar Rapids has announced the launch of a new beverage called "BuzzBait."
According to the post, BuzzBait is a "kettle sour brewed with Blackberry, Blueberry, Raspberry, Strawberry, and Very Berry Sour Gummy Worms!" Clock House refers to it as "nostalgia in a glass."
BuzzBait will officially be released this Friday when Clock House Brewing opens its doors at 3 p.m. They will be available in 4-packs, as well as on draft in the taproom at 600 1st St SE. On Saturday, Clock House was serving up their new sour at the Barn Town Get Down in Des Moines, and early reviews say it was "phenomenal" and "the best sour at Barn Town." They also served a beer called Guilty Pleasure, which is a "tequila barrel-aged imperial stout that was rested on Betty Crocker brownies and Reese's peanut butter." Unfortunately, that one was a small-batch, only made special for last weekend's event.
Do you have a favorite summer drink from a local brewery? Let us know in the comments!
MORE: See 30 toys that every '90s kid wanted
KEEP READING: Check out these totally awesome '80s toys