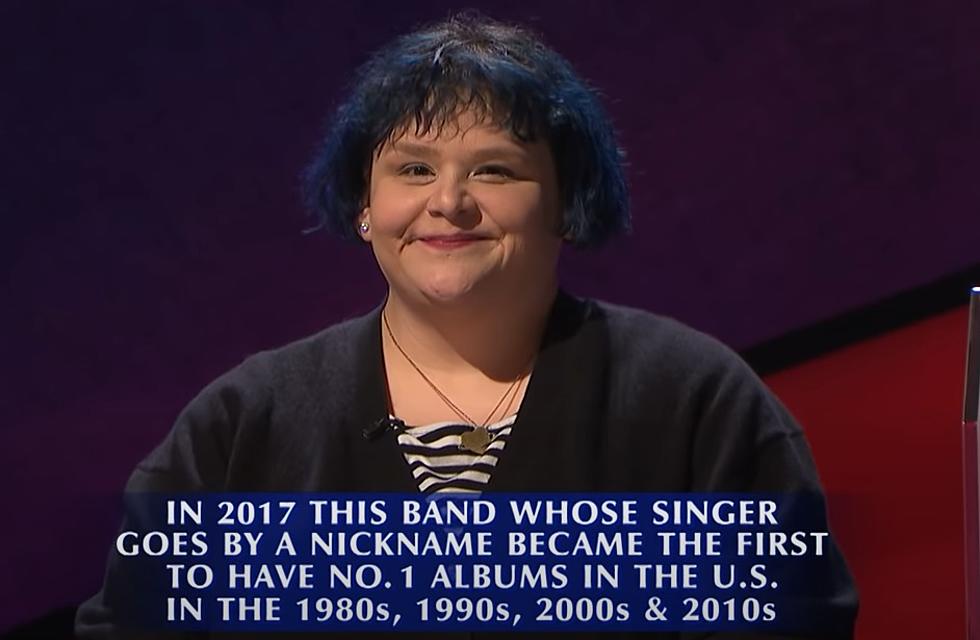 An Iowa Woman Won 'Jeopardy!' Last Night
Jeopardy!, YouTube
Anyone that watches 'Jeopardy!' knows exactly how difficult the questions can be, but last night's questions proved to be no match for Nikole Villanueva! The Cedar Rapids resident was the winner on Wednesday night's episode, which means she'll be taking on new questions and contestants tonight.
According to a new article from the Cedar Rapids Gazette, Nikole defeated seven-day reigning champion Courtney Shah, as well as another contestant by the name of Keshav Shah. The website The Jeopardy Fan says that she answered 19 questions correctly and 3 incorrectly. She was in second place when she entered the last round, but ended up on top thanks to a final question that had to do with music. The Gazette article reports that it was: "In 2017, this band whose singer goes by a nickname became the first to have No. 1 albums in the U.S. in the 1980s, 1990s, 2000s and 2010s."
Nikole's guess was U2, which was correct, so she ended up going home with $23,300! She had $11,800 going into the round and wagered $11,500. You can see her big win below:
We don't know much about Nikole's personal life, other than the fact that she is a "direct service provider" that met her husband in a trivia chat room, but we're definitely rooting for a fellow Cedar Rapidian! We wish her the best and can't wait to see her compete again tonight. If you want to tune in, the new episode will air this afternoon at 4 p.m. on KWWL.
If you want to test your 'Jeopardy!' abilities, we have a list of 15 Iowa-related questions that have been asked on the show. You can check out all the questions and answers HERE.
Photos That Show the Beauty of Iowa