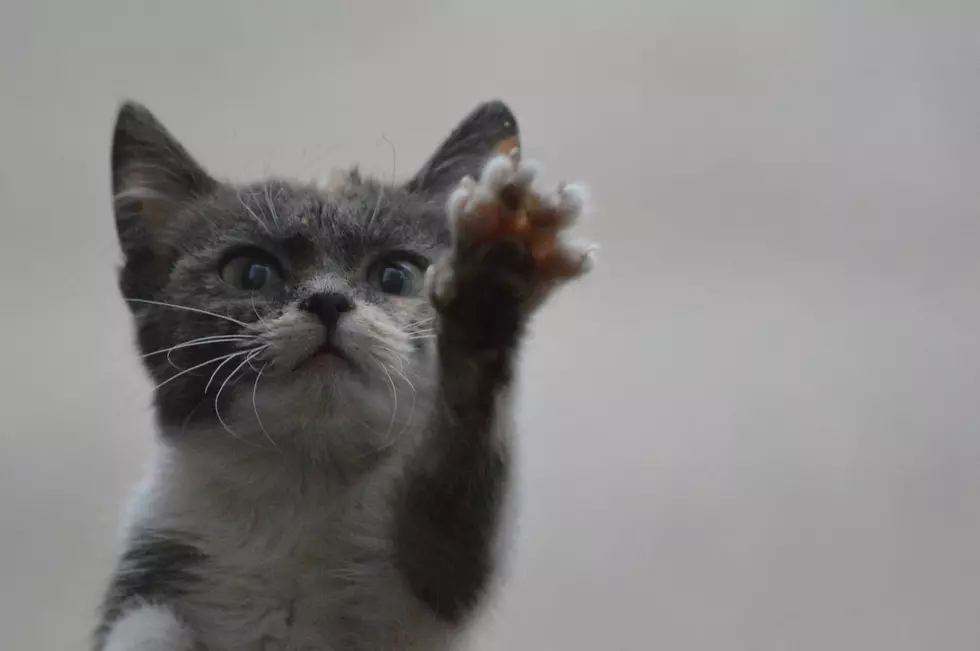 6th Grader's Science Project: "Does Your Cat's Butthole Really Touch All the Surfaces in Your Home?"
Ulrick-T
Sixth-grader Kaeden Griffin from Tennessee decided to do God's work for his science fair and answer a burning question many of us have wondered about:
Does Your Cat's Butthole Really Touch All the Surfaces in Your Home?
To achieve the study he conducted, non-toxic lipstick was applied to the anuses of his family's cats.
After the marking solution was applied to the questioned area of the cats, Kaeden gave them a series of commands, such as sit, lay down, and jump up on pieces of paper. The fact that he has his cats are trained well enough to acknowledge him to the point of responding to commands is almost as impressive as his dedication to his study.
Once the study was done, the cat's were praised, petted, and given plenty of treats.
The findings were surprising:
"Long and medium haired cat's buttholes made NO contact with soft or hard surfaces at all. Short haired cats made NO contact on hard surfaces. But we did see evidence of a slight smear on the soft bedding surface," his mom, Kerry, shared to Facebook.
Essentially, your cat's ass isn't touching your kitchen table, but probably is going to touch your clothes, towels, bed, or other soft uneven surfaces.
In her post, Kerry was elated to use her Ph.D. in Animal behavior with a concentration in feline behavior.
"I feel like for the first time in 15 years I actually put my degree to use, even though I was only supervising his science project!"
LOOK: 30 fascinating facts about sleep in the animal kingdom