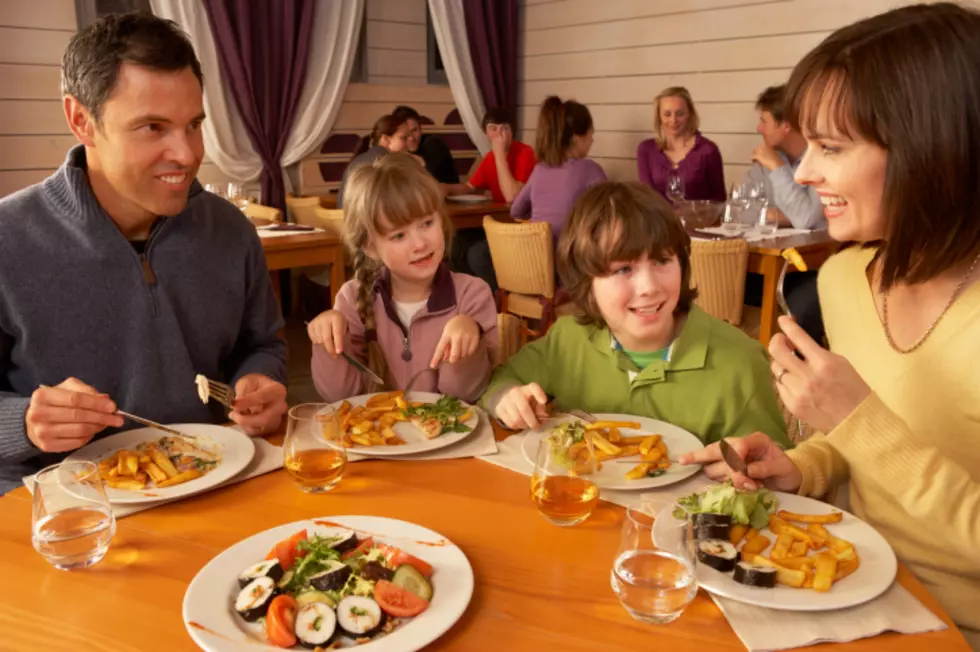 5 Things To Remember When Eating Out In The CV For The First Time
monkeybusinessimages
We are in a different world nowadays what with masks, hand sanitizer everywhere and practicing social distancing 6 ft apart in all public businesses. As things start to open back up though, what are some of the precautions we should be taking and be aware of as we return to some semblance of normal?
Let's focus on going out to eat in the Cedar Valley. I personally have gone out to eat a few times in the Cedar Valley and it is a whole new world out there. Wait times may be a little longer due to social distancing and sanitation, waiters and waitresses are wearing masks and people are being kept 6 ft apart.
Now, restaurants have been open for a little while now but if you have not been out to one yet and plan to in the future, here are 5 things to remember when eating out in the Cedar Valley for the first time in a pandemic world.
1. Be Patient! Remember to be patient with the hosts/hostesses as you wait for a seating option. It is unsafe to be at full capacity right now and the employees are doing the best they can to social distance patrons from one another. The least you can do is be patient with them. You can also start calling ahead to see how long the wait will be in order to time it out.
2. Always look for patio seating first. This is easier said than done in some places but if you can find patio seating it is much safer and easier to social distance from others.
3. Be kind and tip well. Many of these waiters and waitresses have been out of work for months and are now trying to catch up with bills and even working over time for this. Be kind and patient with them and try to leave them a good tip if you can.
4. It's becoming digital. Menus are now easier to access online so people do not have to touch other menus that have been  used. Do not fret over the fact that you have to look on the phone for a menu because it is actually much easier. Also, side note: most restaurants have condensed their menus due to smaller staffs. If your favorite meal is no longer on the menu, do not blame the employees, they are doing what they are told.
5. Remember to get in & get out. At one time it was acceptable to sit around the table for awhile after eating and just chill with friends. However, with restaurants not able to be at full capacity, you are actually taking away their business by holding up a table for too long. So get in and get out.
Downtown Waterloo Restaurants THEN & NOW