Suspicious Fire Guts Le Studio, Where Many Classic Albums Were Recorded
C'est un monument de l'histoire musicale du Québec qui part en fumée ce matin : Le Studio, à Morin-Heights.#rcmtl pic.twitter.com/tfPj9qra6S

— Sébastien Desrosiers (@s_desrosiers) August 11, 2017
Le Studio, the Canadian studio that once played host to a long list of renowned rock artists in the midst of making some of the genre's best-loved albums, has been consumed by a fire that investigators are treating as the result of possible arson.
CBC News reports that local police received a call about the blaze around 5:30AM local time, adding that by the time its report was filed roughly 90 minutes later, "about two-thirds of the building has burned so far and it could end up being a total loss." Without going into details, firefighters told reporters that they've found evidence to suggest the fire was purposely set.
Although it was once one of the region's busiest studios and a popular spot for some of rock's biggest acts — including Rush, who used it while tracking a lengthy succession of LPs — Le Studio was affected by the downturn in professional studio use that followed the advent of digital recording technology, and the building was emptied out and shuttered in 2008.
In more recent years, the grounds had become a target for vandals, who left the once-busy building a mess of graffiti and broken windows.
Closed but not forgotten, the studio became the focus of a rebuilding effort last spring. Spearheaded by drummer Richard Baxter, it was launched with an ultimately unsuccessful crowdfunding campaign — but even after missing his fundraising target, Baxter was undeterred; as recently as two weeks ago, he'd started working on getting the place renovated.
What the fire means for Baxter's efforts obviously remains to be seen, but for Le Studio founder André Perry, the time to put the building in the past passed long ago. Speaking with the CBC in 2015, he expressed skepticism that anyone would ever be able to get it cleaned up — and cautioned Baxter to expect disappointment.
"You can't save that. It's a dream. It's gone. You cannot put it back together," shrugged Perry. "It's very sad that it did not have the continuity, but the point is, when it's over, you've got to walk away."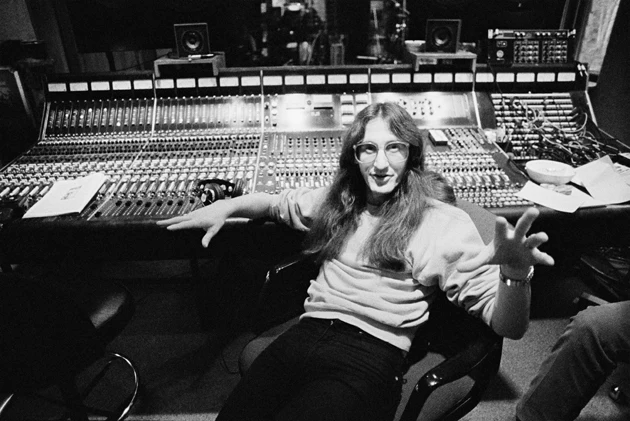 Masterpieces: The Very Best Albums From More Than 100 Classic Rock Acts
Source:
Suspicious Fire Guts Le Studio, Where Many Classic Albums Were Recorded