Paul Stanley's Memoir Due in 2014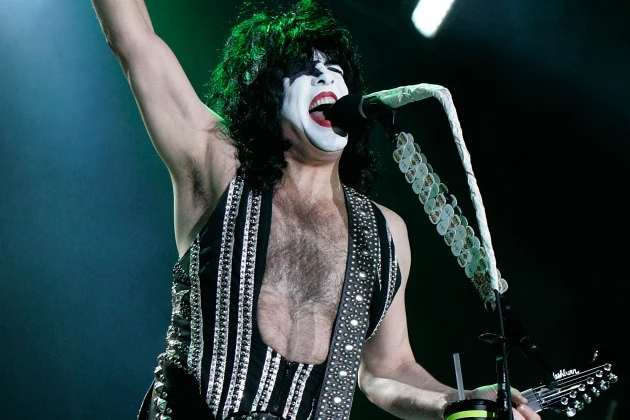 He might be the last original member of Kiss to board the autobiography gravy train, but Paul Stanley's memoir is arriving at just the right time: April 22, 2014, less than two weeks after the band is inducted into the Rock and Roll Hall of Fame.
Titled 'Face the Music: A Life Exposed' (we were really hoping he'd call it 'People, Let Me Get This Off My Chest'), the book will come out via HarperOne, in a deal announced shortly after the band's Rock Hall induction was made official. It'll give Stanley a pair of books on the nonfiction shelves, following 'Nothin' to Lose: The Making of KISS (1972-1975),' which he co-wrote with Ken Sharp and Gene Simmons and published earlier this year.
For years, Stanley shrugged off suggestions that he should write a memoir; at one point, he compared the process to "like writing a love letter to yourself" and vowed, "Tooting my own horn is of no interest to me … it takes you away from real life. It's a waste and I don't find a need to sing my own praises."
Eventually, however, he had a change of heart; as he put it when he announced his plans, "[A]t this point, with the three other guys from the original lineup having written books, it's kind of like, 'OK, have you all said your piece? OK? Now let me tell you what happened.'"
Source:
Paul Stanley's Memoir Due in 2014