Brian May Says the Freddie Mercury Biopic Is Happening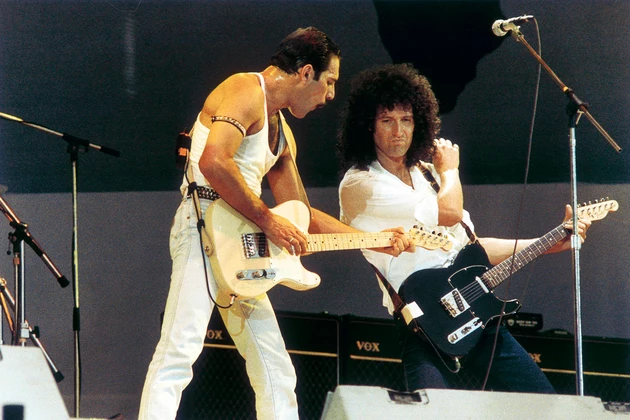 It's been a while since we've heard an update about the long-gestating Freddie Mercury biopic, but Queen guitarist Brian May says the movie dedicated to the band's late singer is closer to the big screen than ever.
"It's actually happening," May told Rolling Stone about the film. "We've been 12 years on this trail, but I think we're very close now to an announcement, which will signify that Fox has given the green light to actually supply the money. So yes, I think we're very close."
Mr. Robot star Rami Malek was announced as the project's star last fall, and although cameras have yet to roll, May expressed nothing but confidence in the Emmy-winning actor's ability to embody Mercury onscreen.
"He has a great presence, and he's utterly dedicated to the project, which is wonderful," May enthused. "We've spent a little time with him. He's completely living and breathing Freddie already, which is just wonderful to see. And we have a fabulous producer in Graham King, who's probably the greatest independent producer in or out of Hollywood. And he's put together a great team. And we have a really, really great script. Finally."
After fighting for more than a decade to get the movie going, May and drummer Roger Taylor have reached the point where they're ready to hand the reins over to the creative team. Describing himself and Taylor as "like the grandparents of the project in a sense," May said they'd essentially be serving as music supervisors. "We've stayed with it for the last 12 years to shepherd it to the right place where we feel it would do Freddie justice," he added. "We only get one shot at this, and that's it."
Queen Albums Ranked From Worst to Best
Source:
Brian May Says the Freddie Mercury Biopic Is Happening