Alice Cooper Is a White Castle King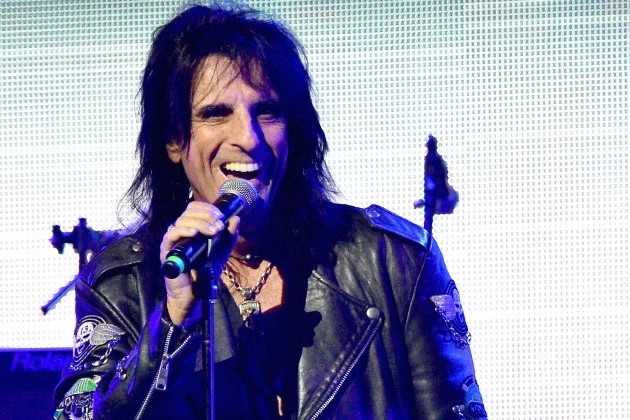 Three years after being inducted into the Rock and Roll Hall of Fame, Alice Cooper is savoring an altogether different sort of enshrinement.
ABC News Radio reports that the shock rock legend, currently on tour with Motley Crue, has just become the latest member of the White Castle burger chain's Cravers Hall of Fame. And if you're reading that and wondering what the Cravers Hall of Fame is, well, it's pretty much exactly what it sounds like — an exclusive group of upper-echelon White Castle devotees whose ranks include the creators of the 'Harold and Kumar' comedy films, a Greek Orthodox pastor, and a pig named Nips.
Cooper collected his latest honor during a visit to White Castle headquarters in Columbus, Ohio, where he was reportedly "treated to a VIP tour, an induction ceremony and an impromptu jam session." Enthused corporate VP Jamie Richardson, "When we heard about Cooper's life-long love of our hot and tasty sandwiches, we knew he had to be a part of the Cravers Hall of Fame. He is a legend in the rock 'n' roll world, and now he is a legend at White Castle."
For his part, Cooper definitely seems to appreciate his newfound status as meat patty royalty — as well as White Castle's apparently unchanged recipe. "It's probably one of the most all-American things that there is, White Castles," he told reporters. "So I feel like it's the one product that hasn't changed over all the years. Everything tastes differently now. But White Castle tastes exactly the same."
Source:
Alice Cooper Is a White Castle King